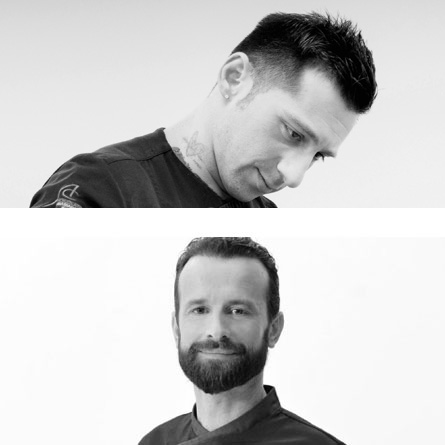 COURSE TYPE
Confections and Chocolate Snacks
CHEFS
Alexandre Bourdeaux
Alexandre Bourdeaux spend most of his time consulting and teaching around the world.
He is the Owner of "Pastry & Chocoadvise" a Consulting Company devoted.
He developed one of the most well known softwares for ganache formulation called Ganache Solution. And he is also a Cacao Barry Ambassador for Belgium.
Follow:
Andres Lara
Andres Lara had traveled the world working and exploring different cultures; this makes his work approach so fresh and unique.
He is now the Executive Pastry Chef at Melissa Coppel's Chocolate and Pastry School in Las Vegas, but his work experience ranges from incredible places like El Bulli, Noma, the Cacao Barry Chocolate Academies in Montreal and Tokyo and The Park Hyatt Hotel in Chicago.
Some of his most notable mentors include Albert Adrià, Paco Torreblanca, Ramon Morato, Jacquy Pfeiffer, Sebastien Canonne - just to name a few -
Follow:
Instagram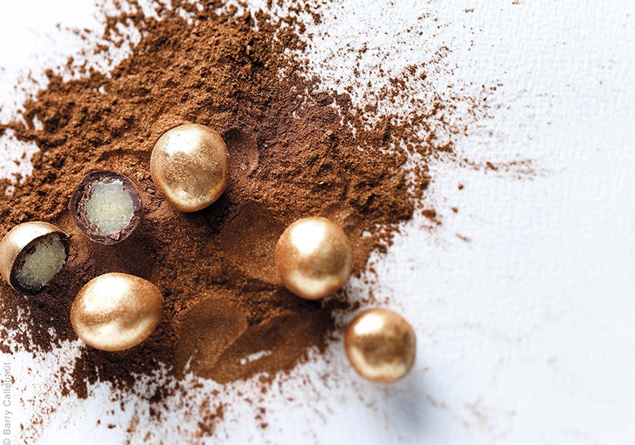 COURSE
Panning and Indulgent Chocolate Snacks
A fun and dynamic hands-on class with Chefs Alexandre Bourdeaux and
Andres Lara. A flavor driven course exploring different panning items with a variety of centers like cereal, caramelized nuts, praliné, chewy caramel and dried fruits with different finishes like natural shine, shellac, crystallized sugar and fruit powders.
Also decadent chocolate snacks and confectionary products like gummy bears, wrapped caramels, marshmallows and chocolate nougat, as well as "loaded" chocolate bars.
Walk away knowing how to recreate a completely different line of unique products for your chocolate shop.
⟶ Practical Info