FULL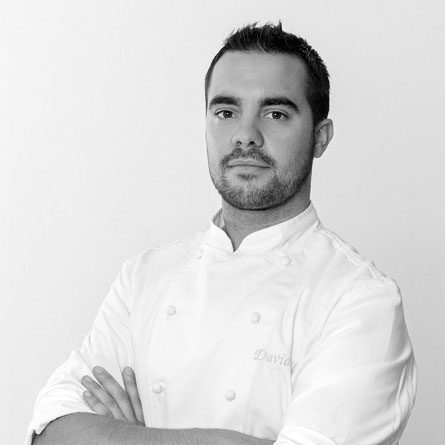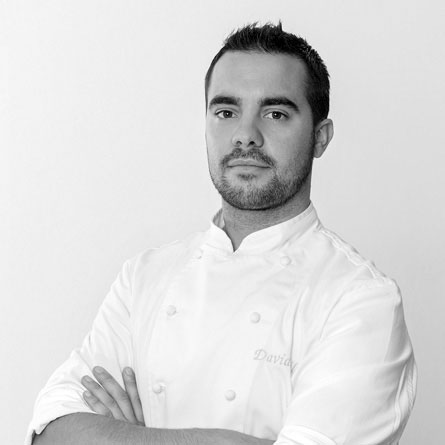 DATE
February 21 - 23 2022
COURSE TYPE
Plated Desserts
CHEFS
David Gil
At the young age of 16, David got his first introduction to the world of gastronomy by working at the 1 Michelin Star Restaurant Nandi Juban.
In 2012, he joined the team at TICKETS Restaurant as assistant pastry chef.
Very soon he surprised Albert Adriá with his creativity and driven personality.
In 2015 he won the Lluís Santapau Competition, and was named "Best Chocolatier in Spain 2015"
Now he is the head Pastry Chef for Albert Adriá, leading the creative development for all of Albert Adria's restaurants in Barcelona, Ibiza and London, known as ELBARRI Group.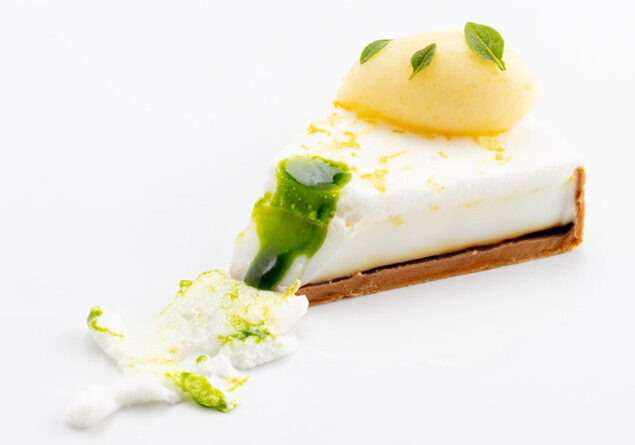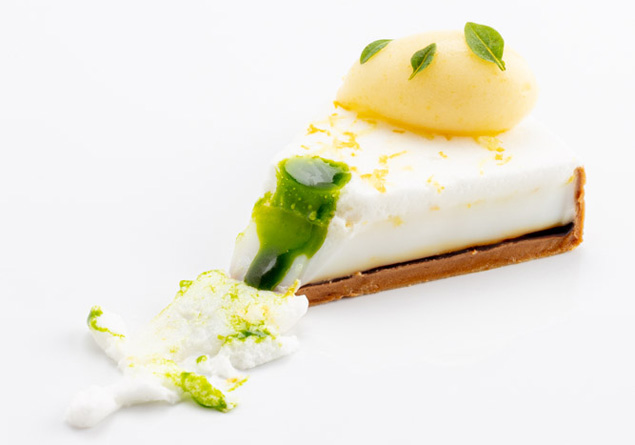 COURSE
The Plated Desserts of Tickets, Barcelona
A lot has been said about Tickets Restaurant - ranked #20 on the list of The World 50 Best Restaurants- Critics applaud its playful dishes and mastery of molecular gastronomy.

A playful and fun space where Chef David Gil is the Head Pastry Chef working along side Albert Adriá.
This Class will be an immersion into the sweet world of this acclaimed restaurant.

Prepare yourself to live a once in a life time experience, because Chef Gil will teach you one by one all the recipes, techniques and tricks for you to re-create all those whimsical desserts.
PROGRAM
Frozen Desserts
Oblea: Pine Milk Marshmallow filled with Pine Nut Ice Cream and Caramelized Pine Nuts
Flower: Chocolate y Coconut Flower – made using liquid nitrogen-
Stroopwafel: Crunchy Speculoos Cookie | Spice Ice Cream | Liquid Toffee
NeoClassic Desserts
Cheesecake "Tickets" Our most popular dessert! Columiers Cheese Whipped Cream coated in White Gianduja and Plated like a traditional Camembert Cheese | Butter Sable Cookie
Lemon Tart a Semi Frozen version of the Classic Tart: Spreadable Cookie Cream | Lemon and Basil Marshmallow | Lemon Zest Sorbet
Ginger Man: Spreadable Ginger Bread Cookie filled with Cream Cheese and Ginger Cream | Red Fruit Compote
Choux Pizza: Choux "pizza dough" | Vainilla Whipped Cream | Coconut "popcorn" -made using liquid nitrogen- | Caramelized Bananas with Coffee
Tortilla Alaska: Italian Meringue -cooked with steam- filled with Fresh Pineapple Sorbet and Yogurt | Basil Oil and Torched à la minute to get that "Baked Alaska" effect
Carrot Cake: Carrot Meringue | "Frosting" Ice Cream | Carrot Cake | Grated carrots | Orange and Ginger Jelly
Castela: Chocolate Marshmallow "biscuit" | Milk Chocolate Cream | Yuzu Jelly
Eclair: False Meringue filled with Hazelnut Cream and coated in Dark Chocolate
Seasonal Desserts
Halloween Pumpkin Fall inspired dessert: Pumpkin Sorbet | Elderflower "Angel Hair" | Cantonese Pumpkin Seeds
Schedule:
8:00 am to 1:00 pm Las Vegas (pacific time zone / USA)
What is included in the tuition fee?
A recipe book in PDF with all the recipes, complete methods and sketches.
A tools and equipment list with hyperlinks to the websites where we bought all our utensils.
A digital Diploma that certifies you successfully completed the course.
Digital pictures of all the products made during the Class.
Recommendations and rules:
Our Classes are Online Live, this means you will be able to interact, watch the Chef work in real time and ask all the questions you have, all which will be answered immediately.
Our classes are meant to be Demo style, we do not expect students to cook along us, we feel this is the best way to get the most out of our experience together.
Only registered students using the email address they provided during registration will be allowed to join the Class.