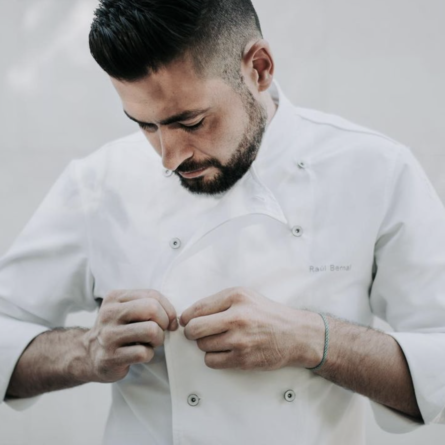 CHEFS
Raúl Bernal
Raúl Bernal creates the unexpected: ravioli shaped chocolate bonbons filled with a sweet pesto ganache, Madagascar ganache snacks that look like Marshall amplifiers, white chocolate pieces in the shape of a sushi eating shark… Chocolate is the canvas to his insanely creative and perfectly crafted pieces!

Oddly enough, Chef Bernal's chocolate and pastry career starts as a mere coincidence at 16 in the northern Spanish city of Huesca. Following that first hunch that led him to the world of pastry, he transfers to Barcelona to start his studies at the Escuela del Gremio de Pastelería de Barcelona (EPGB). Bright and curious, Bernal soon becomes the assistant of many prominent Spanish Pastry masters such as Chef David Inglada, Carles Mampel, Oriol Balaguer, and Philippe Urraca. In 2008, the apprentice starts to become the master when his chocolate pieces –inspired by La sagrada familia's architect, Antoni Gaudì– stand out while he's competing for Spain's Best Chocolatier title.

From that moment on, his work ends up multiple times on the podium of Barcelona's International Chocolate Figure Awards as well as the Spanish Chocolate Awards. The cycle he starts in 2008 culminates in 2011, when he finally wins the Lluís Santapau award, making him Spain's Best Chocolatier that year.

For the last five years, Bernal has found new ways to transmit his passion to others by teaching at the Chocolate Academy. He has also been chosen by Chocovic as their brand ambassador. His cartoonish chocolate creations, inspired by everyday events, objects, and lively characters always amaze and push forward the boundaries of chocolate.
Follow: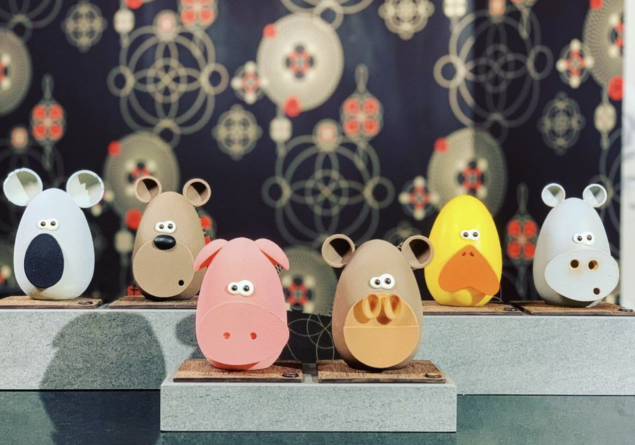 COURSE
Creative Chocolate Figurines by Raul Bernal
There are no creativity limits when chocolate's on the table. Playful and detail-oriented, Raúl Bernal's work creates a chocolate world that's truly unmatched in color and ingenuity. If you want to explore the endless creative options chocolate allows and expand the definition of what a bonbon or chocolate piece should look like, this Online Course with one of Spain's most celebrated chocolatiers is an exceptional occasion.

Learn how to pair up careful attention to flavor and technique while making otherworldly figures inspired by cartoons, mythical beings, animals –and any possible creature you can imagine– with chocolate. Fuel the wonder and excitement chocolate has always inspired in you and create impeccable pieces that tell the story of your own chocolate world !
PROGRAM
Schedule:
9:00 am to 2:00 pm Las Vegas (pacific time zone / USA)
What is included in the tuition fee?
A recipe book in PDF with all the recipes, complete methods and sketches.
A tools and equipment list with hyperlinks to the websites where we bought all our utensils.
A digital Diploma that certifies you successfully completed the course.
Digital pictures of all the products made during the Class.
Recommendations and rules:
Our Classes are Online Live, this means you will be able to interact, watch the Chef work in real time and ask all the questions you have, all which will be answered immediately.
Our classes are meant to be Demo style, we do not expect students to cook along us, we feel this is the best way to get the most out of our experience together.
Only registered students using the email address they provided during registration will be allowed to join the Class.