FULL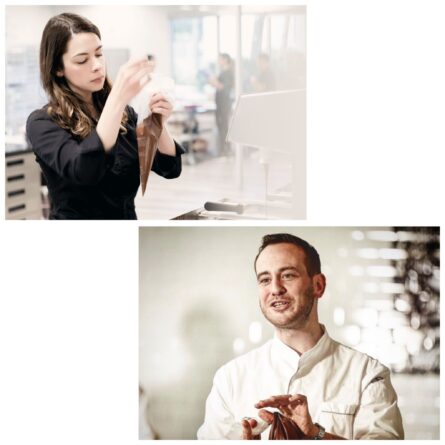 DATE
December 13 - 14 2021
CHEFS
Melissa Coppel
Melissa Coppel's entered the world of Pastry when she left her home country Colombia in her early 20's to enroll at the French Pastry School in Chicago, where she graduated from L' Art de la Patisserie Program. This whetted her appetite for the art of high level pastry. Through sheer determination, Coppel eventually landed in the pastry kitchen of the prestigious L'Atelier de Joël Robuchon in Las Vegas, where she honed her pastry skills. Then she took a position in the chocolate room of Caesars Palace Casino and right after at The Bellagio Casino, where she spent hours working with chocolate. This was the spark that ignited her love affair with chocolate, and launched her very specialized career. Today, she travels the world teaching her art, while she runs the Melissa Coppel Chocolate and Pastry School in Las Vegas.

Melissa Coppel is a Cacao Barry Ambassador. 
She was named "Chocolatier of the Year" in 2013, and one of the "Top Ten Chocolatiers in North America" in 2016.
Follow:
Mathieu Dierinck
Follow:
Instagram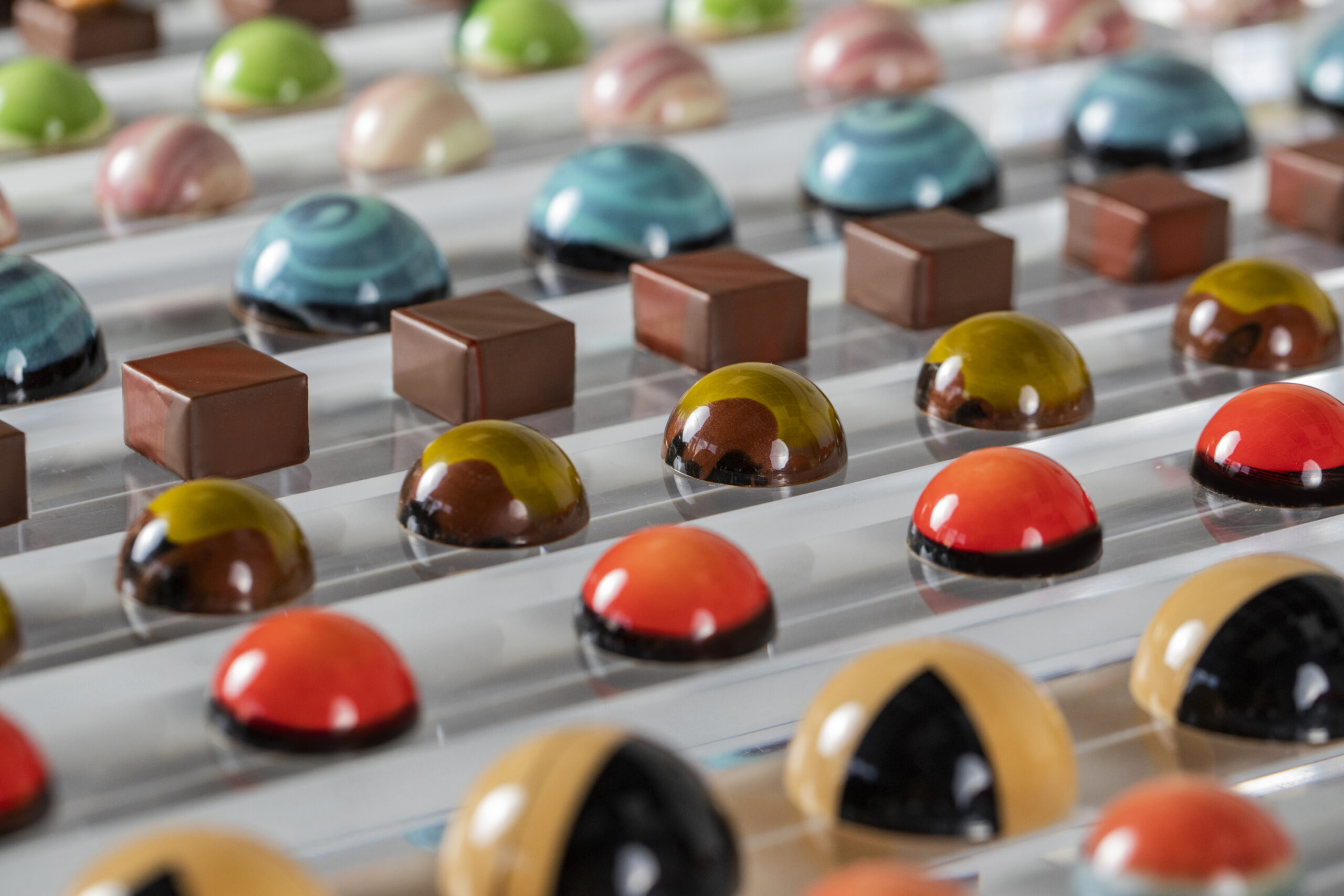 COURSE
Class: Long Shelf Life Ganache Formulation
Have you ever thought how wonderful would be to be able to extend the shelf life of all your ganache fillings to 6 months? Or to convert your ideas into ganache recipes? Maybe even being able to formulate those special ganache flavors your customers ask for? Well, we have great news because this is the right class for you!

Chef Mathieu will start this Course explaining everything about the main families of ingredients: Sugars, Fats, Fruits, Alcohols, Additives, Flavorings and Chocolates. He will explain how they are sourced and what their properties are. He will then discuss topics like the importance of water in ganache recipes, why it is important to keep sugars in solution, what does AW mean and how extend it, why fats are considered texturizing agents and how this will affect the final texture of your ganache recipes, why you should consider adding polyols -like sorbitol- to extend the shelf life of your fillings, the % in which we should stay when adding alcohols to our fillings, etc.
Day two will have a more practical approach, since students will be able for formulate alongside Chef Mathieu many recipes from zero, basing himself with student's ideas and flavor combinations. This will be as well a great opportunity to put into practice everything learned on day one.
The second part of day two will be spent alongside Chef Melissa, and with her you will be testing all the recipes that were formulated during the Class. The idea will be that together you could discuss the taste, measure the AW and check the texture. She will be providing her honest feedback, and if necessary adjusting the recipes herself.
The Class will finish with Chef Melissa showing you how to maintain, pack and freeze your chocolate bonbons for either a whole sale production, as well as for a retail shop.

PROGRAM
Schedule:
 9:00 am to 2:00 pm Las Vegas (pacific time zone / USA)
What is included in the tuition fee?
A recipe book in PDF with all the recipes, complete methods and sketches.
A tools and equipment list with hyperlinks to the websites where we bought all our utensils.
A digital Diploma that certifies you successfully completed the course.
Digital pictures of all the products made during the Class.
Recommendations and rules:
Our Classes are Online Live, this means you will be able to  interact, watch the Chef work in real time and ask all the questions you have, all which will be answered immediately.
Our classes are meant to be Demo style, we do not expect students to cook along us, we feel this is the best way to get the most out of our experience together.
Only registered students using the email address they provided during registration will be allowed to join the Class.