FULL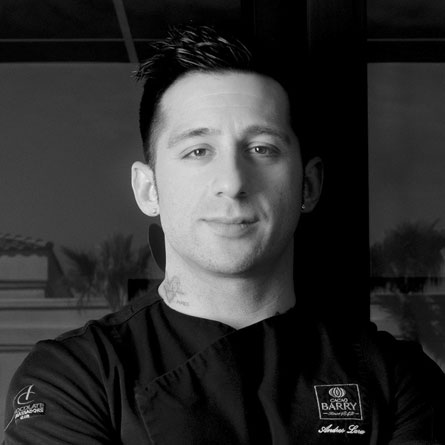 CHEFS
Andrés Lara
Andrés Lara had traveled the world working and exploring different cultures; this makes his work approach so fresh and unique.
He is now the Executive Pastry Chef at Melissa Coppel's Chocolate and Pastry School in Las Vegas, but his work experience ranges from incredible places like El Bulli,to Noma, the Cacao Barry Chocolate Academies in Montreal and Tokyo and The Park Hyatt Hotel in Chicago.
Some of his most notable mentors include Albert Adrià, Paco Torreblanca, Ramon Morato, Jacquy Pfeiffer, Sebastien Canonne - just to name a few -
Follow: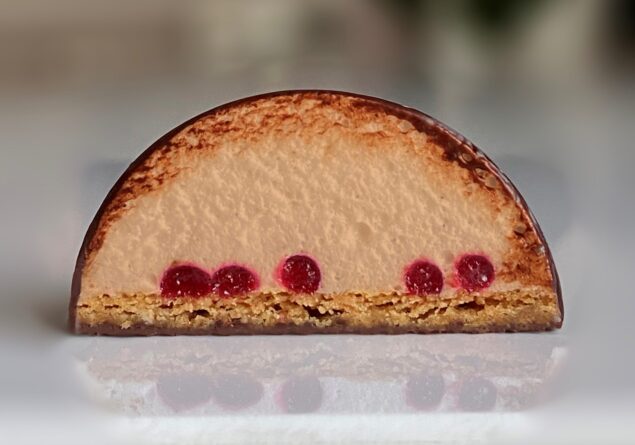 COURSE
Marshmallows and Pâte de Fruits
Next in our Confections Series we will introduce you to the world of Pâte de Fruits -or Fruit Jellies- and Marshmallows! Confections so decadent and delicious that will be hard to resist, and the best of all? They are both: very simple to make and have such a great shelf life that you will instantly fall in love with them!

Chef Andres will propose unique flavor combinations and textures to give a real twist to this Classic Confections. Be prepared to be surprised! And to hear your clients rave about them!

If you have ever taken a Class with Andres you should know he is very food science oriented, so discussing the different hydrocolloids, sugars or proteins inside each one of this recipes will be a big part of this Class.

PROGRAM
Coconut and Tangy Sudachi Marshmallows
Salty Peanut Duja Marshamallow with a Rasbperry Jelly Center and Peanut Sable Cookie | Enrobed in 68% Dark Chocolate
Vanilla Marshmallow |  Enrobed in 68% Dark Chocolate
Guava and Pineapple Coconut Pâte de Fruit | Bi Layer
Mango and Gianduja Pâte de Fruit
Raspberry and 70% Chocolate Pâte de Fruit
Schedule:
8:00 am to 1:00 pm Las Vegas (pacific time zone / USA)
What is included in the tuition fee?
A recipe book in PDF with all the recipes, complete methods and sketches.
A tools and equipment list with hyperlinks to the websites where we bought all our utensils.
A digital Diploma that certifies you successfully completed the course.
Digital pictures of all the products made during the Class.
Recommendations and rules:
Our Classes are Online Live, this means you will be able interact, watch the Chef work in real time and ask all the questions you have, all which will be answer immediately.
Our classes are meant to be Demo style, we do not expect students to cook along us, we feel this is the best way to get the most out of our experience together.
Only registered students using the email address they provided during registration will be allow to join the Class.