FULL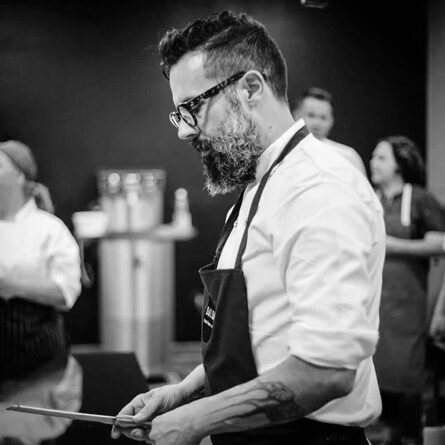 DATE
October 19 - 20 2023
COURSE TYPE
Viennoiserie -laminated doughs- and Panettone
CHEFS
Daniel Alvarez
Daniel comes from a family of many generations of pastry chefs.
He is now the owner of Dalua, a pastry shop in Elche, Spain, and one of the very few members that represent Spain on the Relais Desserts Association.
He is a Cacao Barry Ambassador for Spain.
His innovativeness and ability with baked goods have made him a consultant and teacher around the world.
In 2017 he Published his first book called "Sweet Devotion".
 He is the winner of numerous competitions: 4th place in "Les Croquembouches" in Paris
2nd place "Best Pastry Chef of Spain" 1999,
gold medal of the Euro American Pastry 2000 championship and member of the Spanish World Cup Team 2005 & 2007.
Follow:
Twitter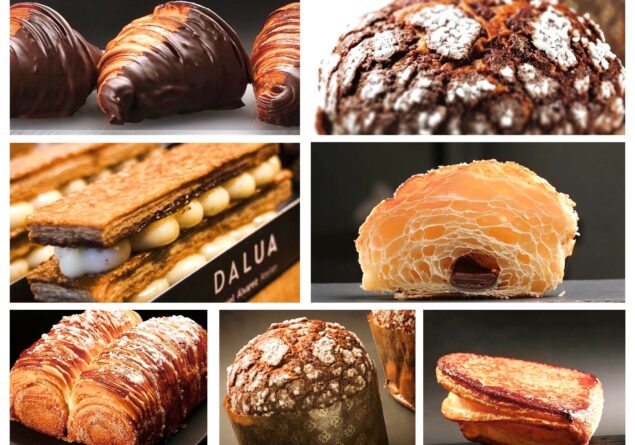 COURSE
Viennoiserie and Panettone by Daniel Álvarez
An immersion into the wonderful world of doughs with Daniel Álvarez, an acclaimed Spanish Pastry Chef and Author of Sweet Devotion -a reference book in this topic-

Dani -as we call him– is one of the most genuine, passionate and generous teachers we have hosted at our School. So, his class will the perfect opportunity to immerse yourself into the incredible world of Viennoiserie and Panettone.
In this online, Chef Alvarez -one of the very few members of the Relais Dessert outside France- First will focus on the three most important dough families in the Viennoiserie world: Brioche, Croissant and Puff Pastry. Using those as a base, he will create a wide assortment of light and flaky laminated products. To then move onto the world of Panettone -probably one of the most acclaimed products in the world now-. A complex process that requires knowledge and precise technique, to be able to transform such rich and buttery dough into the light and magical product it is.
He will finish the class sharing valuable tips and information about his production, and what has being his recipe for success over the years in such a competitive field.
PROGRAM
Chocolate Panettone
Croissants -with different fillings-
Pain au chocolat
Kouign-amann
Xuixos -fried croissants filled with pastry cream- 
Laminated brioche
Apple Carré 
Ensaimadas
Palmiers
Millefeuille
Chaussons
Xuixos -fried croissants filled with pastry cream-
Schedule:
Thursday and Friday:
8:00 am to 1:30 pm Las Vegas (pacific time zone / USA)
Saturday:
7:00 am to 11:00 am Las Vegas (pacific time zone / USA)
What is included in the tuition fee?
A recipe book in PDF with all the recipes, complete methods and sketches.
A tools and equipment list with hyperlinks to the websites where we bought all our utensils.
A digital Diploma that certifies you successfully completed the course.
Digital pictures of all the products made during the Class.
Recommendations and rules:
Our Classes are Online Live, this means you will be able to interact, watch the Chef work in real time and ask all the questions you have, all which will be answered immediately.
Our classes are meant to be Demo style, we do not expect students to cook along us, we feel this is the best way to get the most out of our experience together.
Only registered students using the email address they provided during registration will be allowed to join the Class.