FULL
COURSE TYPE
Online Live Class | Chocolaterie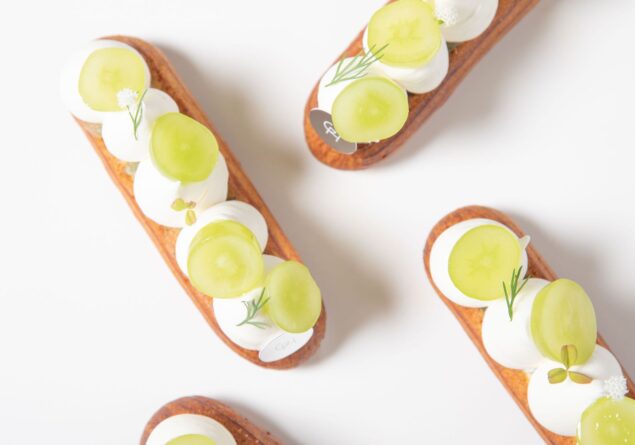 COURSE
Online-LIVE : Eclairs by Garuharu
If we had to choose one word to describe the éclairs of Chef Yun Eunyoung, the mastermind behind Garuharu, we would have to go with "expressive". With each of her creations, we feel like we are witnessing a recipe in bloom: colorful, fresh, inviting.

In this class, you will learn how to make these French pâte-à-choux classics with the wonderfully-intriguing twist that Eunyoung gives to all of her seasonal, fruit-centric pieces. 

From Garuharu's immaculate double vanilla éclairs to the shop's eye-catching orange, red, and green mango ones (which even get a little stem to mimic the look of this tropical fruit!), all the creations you will learn in this live online-live class balance artistry with pastry perfection.

PROGRAM
Schedule:
August 28th – 29th
8:00 am to 12:00 pm Las Vegas (pacific time zone / USA)
What is included in the tuition fee?
A recipe book in PDF with all the recipes, complete methods and sketches.
A tools and equipment list with hyperlinks to the websites where we bought all our utensils.
A digital Diploma that certifies you successfully completed the course.
Digital pictures of all the products made during the Class.
Recommendations and rules:
Our Classes are Online Live, this means you will be able to interact, watch the Chef work in real time and ask all the questions you have, all which will be answered immediately.
Our classes are meant to be Demo style, we do not expect students to cook along us, we feel this is the best way to get the most out of our experience together.
Only registered students using the email address they provided during registration will be allowed to join the Class.