FULL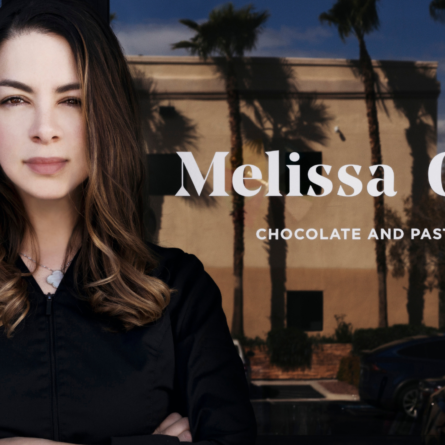 DATE
September 5 - 6 2023
COURSE TYPE
Online Live Class | Chocolaterie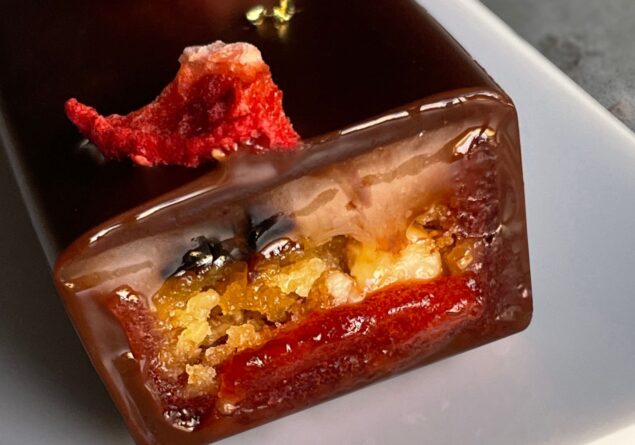 COURSE
Online-LIVE : Candy Bars
In this class, we take chocolate bars and push their flavor boundaries! Using intriguing combinations reminiscent of childhood favorites, popular recipes, and even savory classics, Chef Melissa will create chocolate bars that will surprise your palate and unleash your creativity.

 During this two-day live online class, Chef Melissa's recipes will inspire you to transform your favorite flavors into bold, but most importantly, delicious products. Whether it's alcoholic beverages, snacks, cheeses, or more "traditional" sweets, as long as you're honest with yourself and the quality you want your products to achieve, you can incorporate any quirky ingredient you want into your chocolate bars.

With this in mind, the class will cover 4 recipes, starting with a "Coffee Praliné, Espresso Ganache, Brownie Cubes and Caramel Marshmallow "Tart"" and "Brown Butter Rice Krispy Treats". But it will also explore more complex flavor profiles, such as an Italian-inspired "Strawberry Parmesan and Balsamic Bar" and an American-German-inspired "Pretzel Praliné and Beer Caramel Bar".

Best of all? These bars have a great shelf life and your customers will love them!

PROGRAM
Pretzel Praliné and Beer Caramel
Brown Butter Rice Krispy Treats, Brown Butter Caramel and Gianduja
Strawberry Parmesan and Balsamic Bars
Coffee Praliné, Espresso Ganache, Brownie Cubes and Caramel Marshmallow "Tarts"
Schedule:
Sept 5th-6st of 2023
10:00 am to 12:30 pm Las Vegas (pacific time zone / USA)
What is included in the tuition fee?
A recipe book in PDF with all the recipes, complete methods and sketches.
A tools and equipment list with hyperlinks to the websites where we bought all our utensils.
A digital Diploma that certifies you successfully completed the course.
Digital pictures of all the products made during the Class.
Recommendations and rules:
Our Classes are Online Live, this means you will be able to interact, watch the Chef work in real time and ask all the questions you have, all which will be answered immediately.
Our classes are meant to be Demo style, we do not expect students to cook along us, we feel this is the best way to get the most out of our experience together.
Only registered students using the email address they provided during registration will be allowed to join the Class.