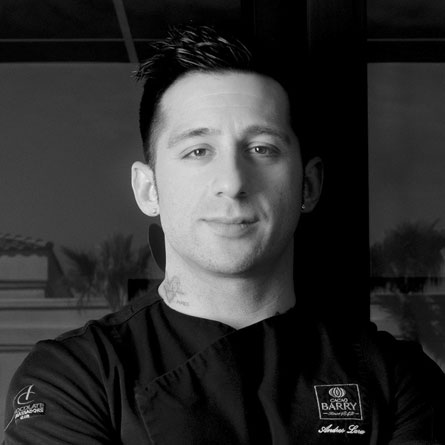 COURSE TYPE
Cookies, Tarts
CHEFS
Andres Lara
Andres Lara had traveled the world working and exploring different cultures; this makes his work approach so fresh and unique.
He is now the Executive Pastry Chef at Melissa Coppel's Chocolate and Pastry School in Las Vegas, but his work experience ranges from incredible places like El Bulli,to Noma, the Cacao Barry Chocolate Academies in Montreal and Tokyo and The Park Hyatt Hotel in Chicago.
Some of his most notable mentors include Albert Adrià, Paco Torreblanca, Ramon Morato, Jacquy Pfeiffer, Sebastien Canonne - just to name a few -
Follow: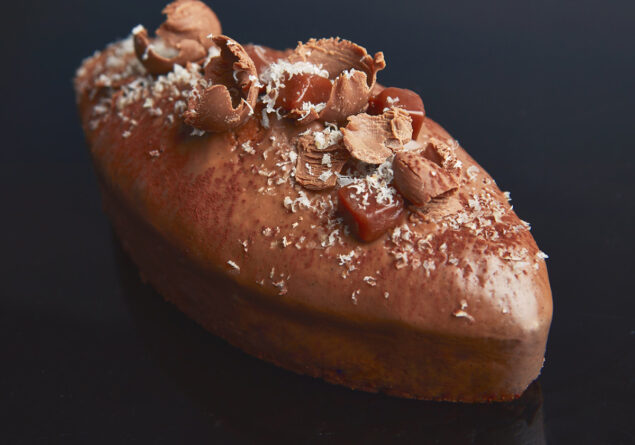 COURSE
Gourmand Pastry: Cookies, Tarts, Travel Cakes and Kougelhopf
In this Class, Andres will share his passion for simplicity and his flavor forward approach… He does not believe in colorful glazes, overproduced pastries, artificial colors or nonsense decorations.

He is all about "Gourmand" products: a french term to describe pastry done right: crazy delicious, nostalgic, and that respects and highlights the ingredients. Because at the end, customers do not come to our shops looking for overcomplicated pastries full of ingredients and techniques they cannot even pronounce…

They crave simple, flavorful products with a touch of nostalgia.
PROGRAM
Gourmand Peanut Butter Cookie | Vanilla Caramel Spiced Ras Al Hanout Peanuts
Rocky Road Cookie: Double Chocolate Cookie | Chewy Caramel Cubes | Marshmallows | Smoked Sea Salt
Kougelhopf | Zephyr Caramel 35% | Dried Thai Banana | Nutmeg
Chocolate Gâteau Basque | Banana | Caramel
Green Apple | Peanut Butter Tart | Gluten Free
Light Pistachio Cake | Cherries | Strawberry Jam | Pistachio Praliné Cream
Schedule:
8:00 am to 1:00 pm Las Vegas (pacific time zone / USA)
What is included in the tuition fee?
A PDF book with all the recipes.
A digital Diploma that certifies you successfully completed the course.
Rules
Only registered students using the email address they provided during registration will be allow to join the Class, so we encourage students not to share their passwords.