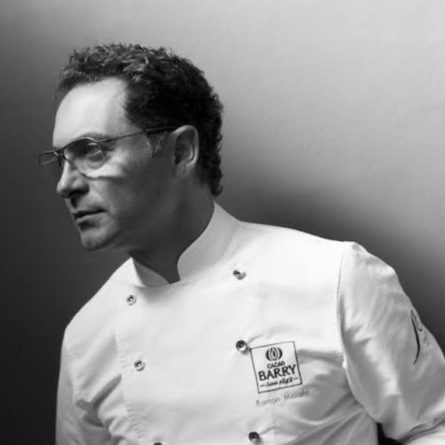 DATE
November 10 - 11 2021
CHEFS
Ramon Morató
His name is tightly linked to a profound knowledge of Chocolate and Chocolaterie d'auteur. Spain's Best Master Pastry Chef in 1997, and currently global creative director of Cacao Barry worldwide, Ramon Morató is also the author of the acclaimed book 'Chocolate', and co-author of the book 'Four in One' alongside Josep Maria Ribé, Raúl Bernal and Miquel Guarro.

Some of his Awards:
1997 – Spain's Best Master Pastry Chef (MMAPE'97).
1998 to 2017 – Director of Aula Chocovic, currently Chocolate Academy Spain.
2007 – Publication of the book 'Chocolate', World's Best Pastry Book award (Gourmand Cookbooks Awards).
2016 – coauthor of 'Four in one' on the boundaries of chocolate.
Follow:
Twitter
Website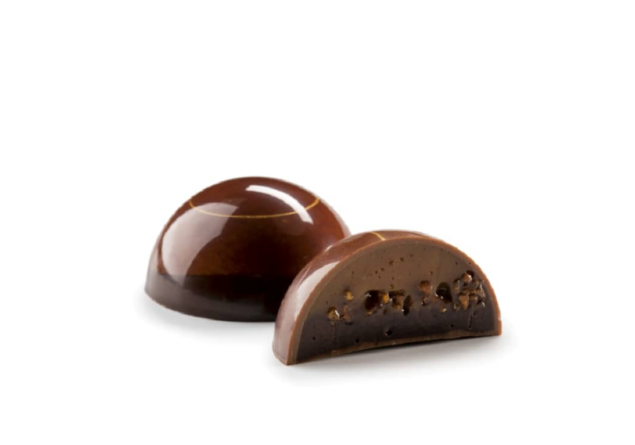 COURSE
Ganache Formulation with Ramon Morató
Have you ever thought how wonderful would be to convert ideas into your own ganache recipes? Or being able to formulate from scratch those special ganache flavors your customers ask for? Or simply being able to extend the shelf life of all your fillings? Well, this is the right class for you! Chef Ramon Morató -world renown Chocolatier- will start his Course explaining everything about the main families of ingredients: Sugars, Fats, Fruits, Alcohols, Additives, Flavorings and Chocolates. He will explain how they are sourced and what their properties are. He will then discuss topics like the importance of water in ganache recipes, why it is important to keep sugars in solution, what does AW mean and how extend it, why fats are considered texturizing agents and how this will affect the final texture of your ganache recipes, why you should consider adding polyols -like sorbitol- to extend the shelf life of your fillings, the % in which we should stay when adding alcohols to our fillings, how to properly freeze our products, etc.
Day two will have a more practical approach, since students will be able for formulate alongside him many recipes from zero, and being able to put in practice everything learned on day one.

PROGRAM
Schedule:
November 10th | 9:00 am to 2:00 pm Las Vegas (pacific time zone / USA)
November 11th | 9:00 am to 2:00 pm Las Vegas (pacific time zone / USA)
What is included in the tuition fee?
A recipe book in PDF with all the recipes, complete methods and sketches.
A tools and equipment list with hyperlinks to the websites where we bought all our utensils.
A digital Diploma that certifies you successfully completed the course.
Access to recording class for 5 days after the end of the course.
Digital pictures of all the products made during the Class.
Recommendations and rules:
Our Classes are Online Live, this means you will be able to interact, watch the Chef work in real time and ask all the questions you have, all which will be answered immediately.
Our classes are meant to be Demo style, we do not expect students to cook along us, we feel this is the best way to get the most out of our experience together.
Only registered students using the email address they provided during registration will be allowed to join the Class.