FULL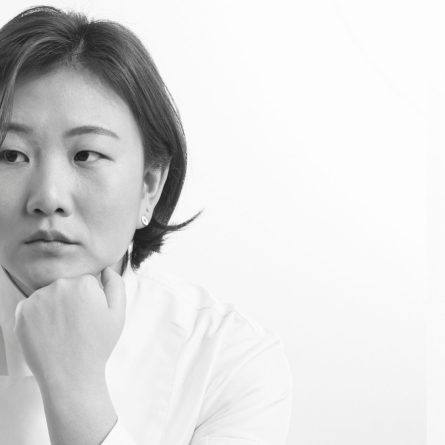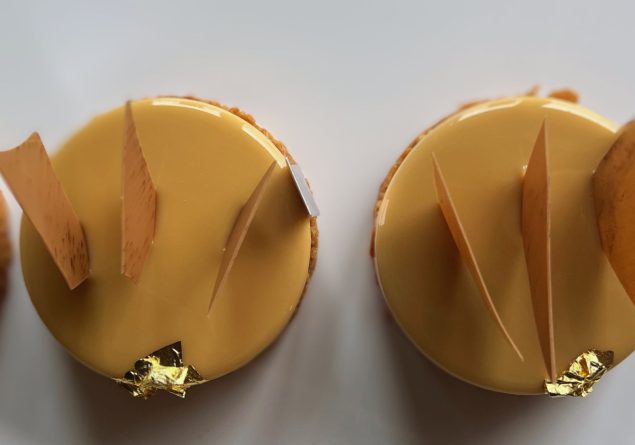 COURSE
Tarts by Garuharu | Exotic Caramel & Tropical Tarts
Let Chef Yun Eunyoung, the mastermind behind Garuharu Seoul, take you behind the details and careful attention to technique and food science that go into two of her stunning tarts. In this class, you will learn how to make her signature Exotic Eggless Caramel Tart, which combines a crunchy coconut streusel, a blond chocolate mousse, and a bright mango, coconut, and passion fruit purée. Chef Eunyoung then moves on to her Tropical Tart, which layers a coconut streusel base with a coconut biscuit. Both are finished with piped drops of passion fruit cream and coconut whipped cream and decorated with flower petals, pistachios, and coconut shavings. These two recipes showcase Garuharu's seasonal approach to pastry and the meticulous knowledge of temperatures and ingredient interactions that Chef Eunyoung has mastered to build one of South Korea's most acclaimed pastry shops.
PROGRAM
Exotic Eggless Caramel Tarts

Crunchy Streusel
Crunchy Tart Base
Dulcey Mousse
Exotic Caramel
Dulcey Glaze
Assembly
Decoration

Tropical Tarts

Coconut Streusel
Coconut Biscuit
Passion Fruit Cream
Coconut Whipped Cream
Neutral Glaze
Decoration
Assembly
What is included in the recipe?

Access to the recipe or class videos LifeTime
Recipe book in PDF format including detailed methods, percentages, and the shelf life of each product.

 

Tools and equipment list with hyperlinks to the websites where we bought all our utensils.

 

Digital photo of the product/products made during class.
Tested recipes and formulations.
Full email and forum support.
Recommendations and rules:
All other digital files and videos will be available lifetime: Video recipe, recipe book, tools and equipment list, photos and others contained in the course.
Our On-Demand Recipe Videos are meant to be Demo style, we do not expect students to cook along with us. We feel this is the best way to get the most out of our experience together.