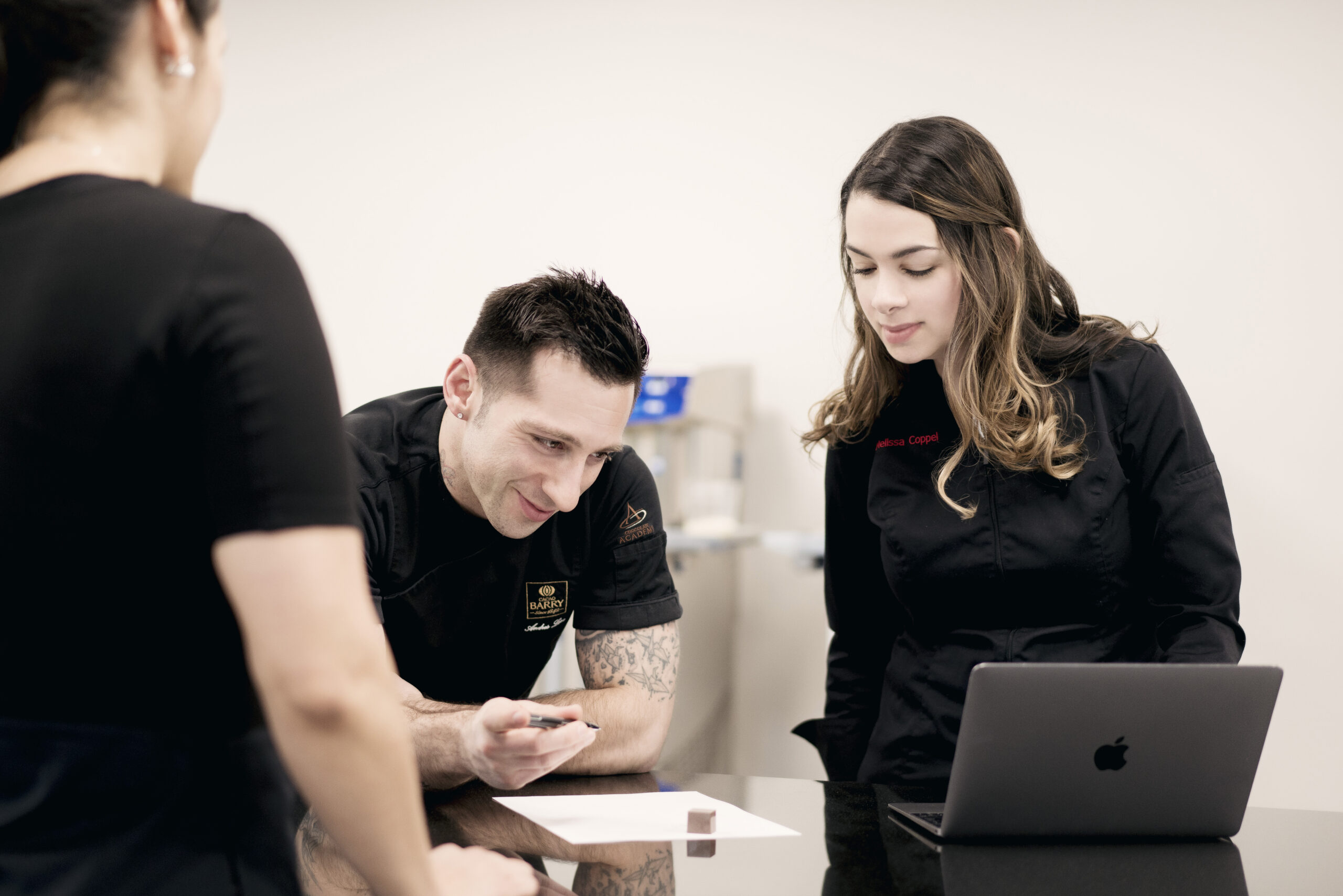 CHEFS
Melissa Coppel
Melissa Coppel entered the world of Pastry when she left her home country Colombia in her early 20's to enroll at the French Pastry School in Chicago, where she graduated from L' Art de la Patisserie Program. This whetted her appetite for the art of high level pastry. Through sheer determination, Coppel eventually landed in the pastry kitchen of the prestigious L'Atelier de Joël Robuchon in Las Vegas, where she honed her pastry skills. Then she took a position in the chocolate room of Caesars Palace Casino and right after at The Bellagio Casino, where she spent hours working with chocolate. This was the spark that ignited her love affair with chocolate, and launched her very specialized career. Today, she travels the world teaching her art, while she runs the Melissa Coppel Chocolate and Pastry School in Las Vegas.

Melissa Coppel is a Cacao Barry Ambassador. 
She was named "Chocolatier of the Year" in 2013, and one of the "Top Ten Chocolatiers in North America" in 2016.
Follow:
Andrés Lara
Andrés Lara had traveled the world working and exploring different cultures; this makes his work approach so fresh and unique.
He is now the Executive Pastry Chef at Melissa Coppel's Chocolate and Pastry School in Las Vegas, but his work experience ranges from incredible places like El Bulli,to Noma, the Cacao Barry Chocolate Academies in Montreal and Tokyo and The Park Hyatt Hotel in Chicago.
Some of his most notable mentors include Albert Adrià, Paco Torreblanca, Ramon Morato, Jacquy Pfeiffer, Sebastien Canonne - just to name a few -
Follow:
Instagram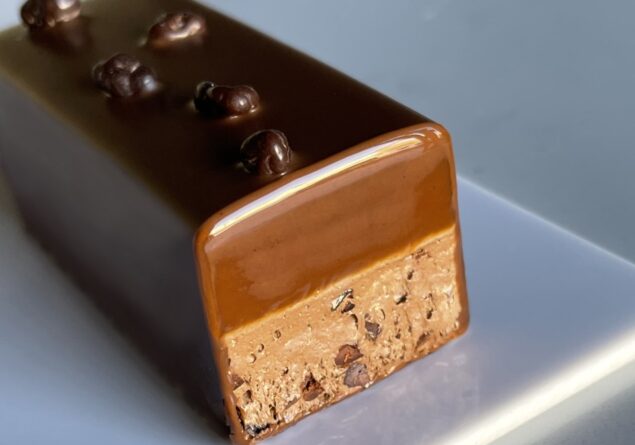 COURSE
Class: The Ultimate Caramel Shop
Caramel elevates everything it touches. So why limit ourselves to a classic, buttery caramel when there are so many creative and delicious twists we can make from it? That's exactly the purpose of this fantastic On-Demand Class. Chefs Melissa Coppel and Andrés Lara have joined forces to bring you 9 thrilling recipes including cakes, fruit flavored caramels, panning, and even cookies to make a case for caramel's versatility and infallibility.
Regardless of the preparation (chocolate or pastry); these recipes showcase Chef Melissa and Chef Andrés's passion for giving classics a fresh, striking, and delicious take that will delight and strike anyone who tries them.
PROGRAM
What is included in the tuition fee?
A recipe book in PDF with all the complete methods.
A tools and equipment list with hyperlinks to the websites where we bought all our utensils.
Digital photo / photos of the products made in Class.

Recommendations and rules:

These classes are On-Demand, you will have access to the video content of the class for 30 days from the moment of purchase.
All the Digital files will be available for 1 year.
Our classes are meant to be Demo style, we do not expect students to cook along us, we feel this is the best way to get the most out of our experience together.
Only registered students using the email address they provided during registration will be allowed to join the Class.