FULL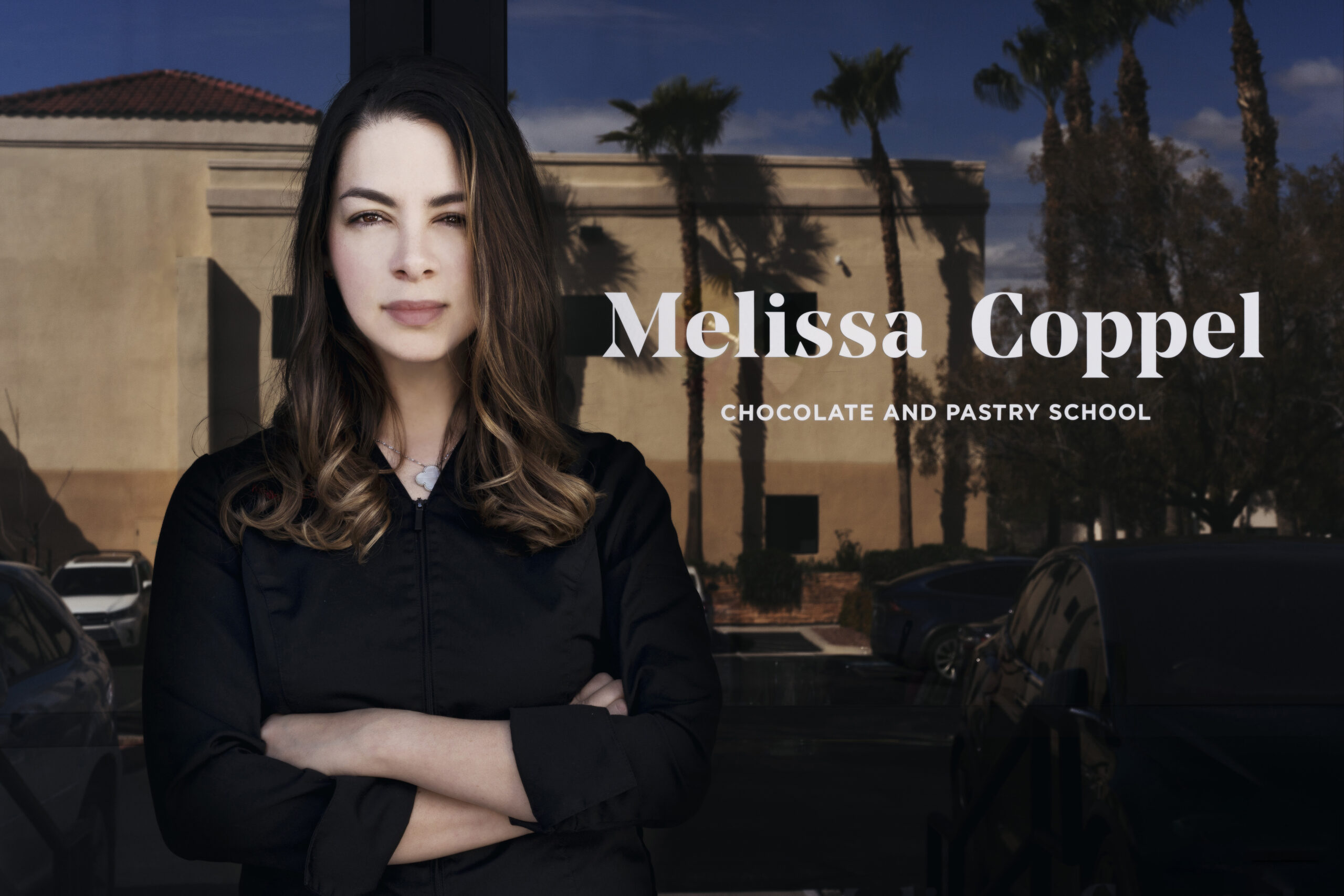 CHEFS
Melissa Coppel
Melissa Coppel entered the world of Pastry when she left her home country Colombia in her early 20's to enroll at the French Pastry School in Chicago, where she graduated from L' Art de la Patisserie Program. This whetted her appetite for the art of high level pastry. Through sheer determination, Coppel eventually landed in the pastry kitchen of the prestigious L'Atelier de Joël Robuchon in Las Vegas, where she honed her pastry skills. Then she took a position in the chocolate room of Caesars Palace Casino and right after at The Bellagio Casino, where she spent hours working with chocolate. This was the spark that ignited her love affair with chocolate, and launched her very specialized career. Today, she travels the world teaching her art, while she runs the Melissa Coppel Chocolate and Pastry School in Las Vegas.

Melissa Coppel is a Cacao Barry Ambassador. 
She was named "Chocolatier of the Year" in 2013, and one of the "Top Ten Chocolatiers in North America" in 2016.
Follow: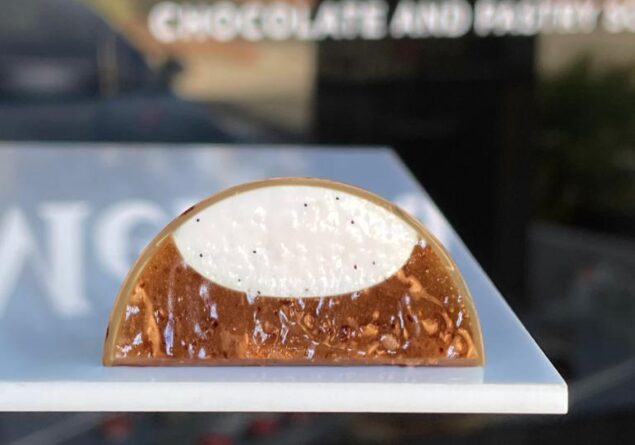 COURSE
Class: Glossy Bonbons | Class in English with optional Portuguese(BRA) Subtitles
Olá! We're the bearers of great news for all our Portuguese-speaking friends. Chef Melissa will be teaching a fully subtitled class in Portuguese, and what better way to celebrate than by teaching her signature course: Glossy Bonbons!

This online class is designed to be insightful, generous, and always creative. Learn all about deconstructing bonbons to get an in-depth look at each component and create exceptional pieces no matter where you are.

Thin shells, cocoa butter content, fat and water based fillings, decorating colors. All of this will be covered in class as you learn to make fillings of all kinds. We're talking about vegetable and traditional ganaches, marshmallows, fruit pâtés, giandujas, pralines... A rich but very practical collection to let your passion run wild.

We also know that finding the perfect shine, decoration and color for your candies is a critical aspect that can make them stand out and captivate others! Learn everything Chef Melissa has perfected over the years in terms of decorating techniques, cocoa butter content, and the use of all-natural vs. regular colors to create bonbons as shiny and enticing as hers that you can put your own spin on.

Insightful techniques and passion; two essential components you will find in this class to give wings to your creations!
PROGRAM
Molded Bonbons
Vanilla bean flan ganache
Lime caramel ganache
Espresso ganache and cacao nib marzipan
Oreo praliné
S'mores: vanilla marshmallow and Graham cookie ganache
Vanilla ganache and raspberry compote
Chocolate-less hazelnut ganache and gianduja
Banana caramel and croissant duja
Theory
AW Chart
Chocolate chart
Spray chart
What is included in the recipe?
Access to the recipe or class videos for 30 Days -after your first click-
Recipe book in PDF format including detailed methods, percentages, and the shelf life of each product.
Tools and equipment list with hyperlinks to the websites where we bought all our utensils.
Digital photo of the product/products made during class.
Recommendations and rules:
You will have access to the video for 30 days -after your first click.
Please be aware that after 30 days, the video will no longer be available.
All other digital files will be available for 1 year: recipe book, tools and equipment list and photos.
Our On-Demand Recipe Videos are meant to be Demo style, we do not expect students to cook along with us. We feel this is the best way to get the most out of our experience together.