FULL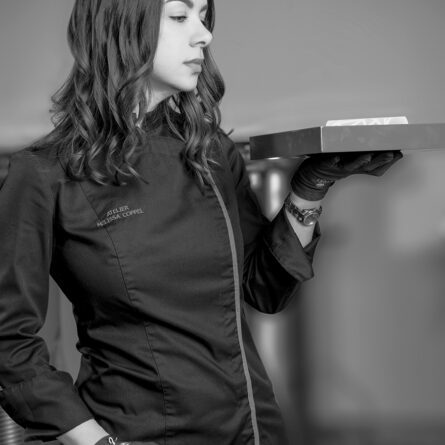 CHEFS
Melissa Coppel
Melissa Coppel entered the world of Pastry when she left her home country Colombia in her early 20's to enroll at the French Pastry School in Chicago, where she graduated from L' Art de la Patisserie Program. This whetted her appetite for the art of high level pastry. Through sheer determination, Coppel eventually landed in the pastry kitchen of the prestigious L'Atelier de Joël Robuchon in Las Vegas, where she honed her pastry skills. Then she took a position in the chocolate room of Caesars Palace Casino and right after at The Bellagio Casino, where she spent hours working with chocolate. This was the spark that ignited her love affair with chocolate, and launched her very specialized career. Today, she travels the world teaching her art, while she runs the Melissa Coppel Chocolate and Pastry School in Las Vegas.

Melissa Coppel is a Cacao Barry Ambassador. 
She was named "Chocolatier of the Year" in 2013, and one of the "Top Ten Chocolatiers in North America" in 2016
Follow: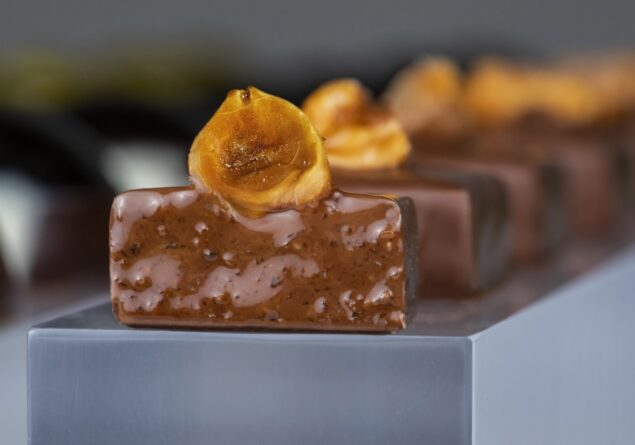 COURSE
Recipe: Crunchy Gianduja | Enrobed Bonbons
Practical for any wholesale chocolate business, but with beautifully crafted artisanal gianduja and caramelized hazelnuts, these gianduja-covered bonbons are one of our all-time obsessions. We just can't seem to get enough of them. Even though this is one of the most traditional flavor combinations in the chocolate world, there is something almost enchanting about biting into a crunchy, smooth, and hazelnut-rich Gianduja bonbon. With this recipe, we want to give you all the details: from preparing the gianduja and caramelized hazelnuts to pre-crystallizing and enrobing these sophisticated bonbons. This recipe is a celebration of simplicity and classic indulgence!
PROGRAM
Caramelized Hazelnuts
Crunchy Gianduja
Top Chablon and Enrobing
What is included in the recipe?
Access to the recipe or class videos for 30 Days -after your first click-
Recipe book in PDF format including detailed methods, percentages, and the shelf life of each product. 
Tools and equipment list with hyperlinks to the websites where we bought all our utensils. 
Digital photo of the product/products made during class.
Recommendations and rules:
You will have access to the video for 30 days -after your first click.
Please be aware that after 30 days, the video will no longer be available.
All other digital files will be available for 1 year: recipe book, tools and equipment list and photos.
Our On-Demand Recipe Videos are meant to be Demo style, we do not expect students to cook along with us. We feel this is the best way to get the most out of our experience together.