FULL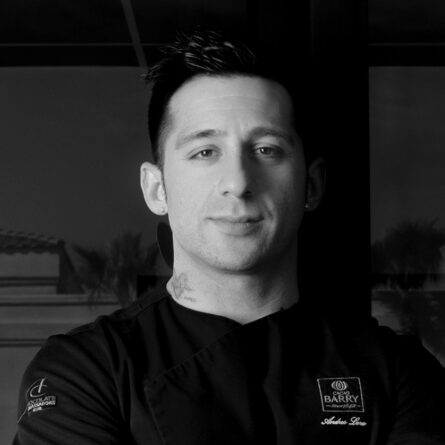 CHEFS
Andrés Lara
Andrés Lara had traveled the world working and exploring different cultures; this makes his work approach so fresh and unique.
He is now the Executive Pastry Chef at Melissa Coppel's Chocolate and Pastry School in Las Vegas, but his work experience ranges from incredible places like El Bulli,to Noma, the Cacao Barry Chocolate Academies in Montreal and Tokyo and The Park Hyatt Hotel in Chicago.
Some of his most notable mentors include Albert Adrià, Paco Torreblanca, Ramon Morato, Jacquy Pfeiffer, Sebastien Canonne - just to name a few -
Follow: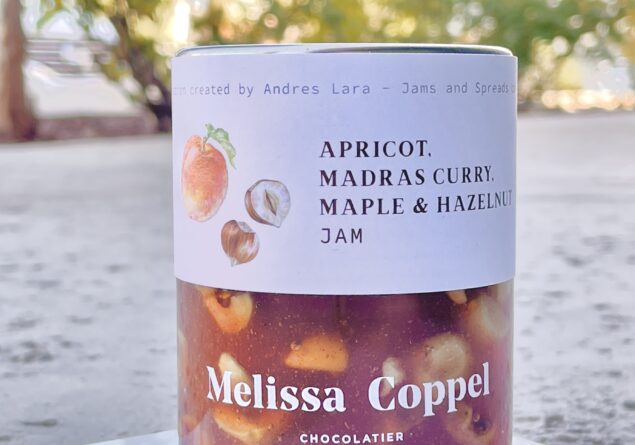 COURSE
Class: Jams, Spreads & Coffee Cakes
Transform your favorite seasonal fruits into the most decadent jams! After all, who isn't crazy about them?
And for those of you looking to offer a wider variety of products, this Class will include some crazy delicious spreads as well.

First, learn all the key points about the ingredients: how to pick your fresh fruits and purees, the differences between different pectins, the different types of sugars and how to substitute them, the PH and fiber content of fruits, etc.

Then learn about flavor combination and the addition of spices and inclusions. Then finish the Class learning about storage, shelf life and unique packaging ideas for your final product.

A large selection of jams, marmalades and water/fat spreads will be made during this two day Online Class, plus a few surprise cakes and treats!
PROGRAM
Cherry Rose and Vanilla Bean Jam
Apricot, Madras Curry and HazelnutJam
White Peach and Almond Jam
Passion, Mango and Pineapple Jam
Grape fruit and Saffron Jam
Blood Orange Lime and Jasmine TeaJ am
Vanilla Salted Caramel Spread
Zephyr 35% Peanut butter and Banana Spread
Chocolate Hazelnut"Nutella" Spread
Hazelnut Prune Cake
Toasted Almond and Blueberry Coffee Cake
Vanilla Bean Scones
What is included in the recipe?
Access to the recipe or class videos for 30 Days -after your first click-
Recipe book in PDF format including detailed methods, percentages, and the shelf life of each product. 
Tools and equipment list with hyperlinks to the websites where we bought all our utensils. 
Digital photo of the product/products made during class.
Recommendations and rules:
You will have access to the video for 30 days -after your first click.
Please be aware that after 30 days, the video of Jams, spreads and coffee cakes class will no longer be available.
All other digital files will be available for 1 year: recipe of Jams, spreads and coffee cakes class book, tools and equipment list and photos.
Our On-Demand Recipe Videos are meant to be Demo style, we do not expect students to cook along with us. We feel this is the best way to get the most out of our experience together.