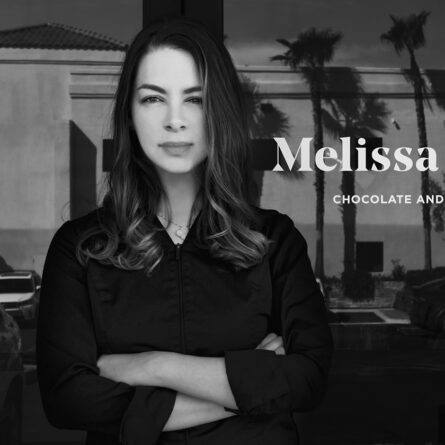 CHEFS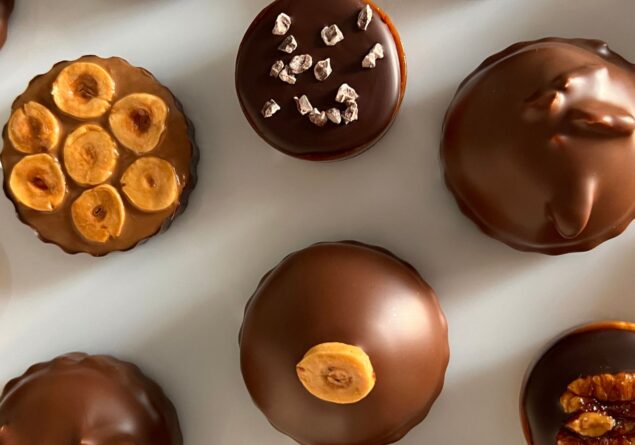 COURSE
Class: Recipe Versatility
A great recipe can go a long way. Nothing beats taking our favorite confections and seeing how many new products we can make with them. In this Smart Production class, Chef Melissa Coppel mixes and matches three of her favorite preparations –ganaches, marshmallows, and caramels– and rearranges them into 5 distinctive and flavorful recipes. Expect to learn how to create a wonderful spread of "Twix" chocolate bars, a caramel macchiato tart, a caramel tart, a tea caramel and cookie chocolate bar, and an Oreo whoopie pie with just these three components. A few base recipes, a thousand possibilities!
PROGRAM
Caramel Tarts

Earl Grey Tea Caramel
Feuilletine Duja
Caramelized Hazelnuts
Caramel Marshmallow
Macchiato | Caramel Tarts

Espresso Ganache
Cacao Nib Caramel
Caramel Marshmallow
Twix Chocolate

Chocolate Cookie
Cacao Nib Caramel
Tea | Duja Tablets

Earl Grey tea Caramel
Feuilletine Duja
Caramelized Hazelnuts
What is included in the recipe?

Access to the recipe or class videos for 30 Days -after your first click-
Recipe book in PDF format including detailed methods, percentages, and the shelf life of each product.

 

Tools and equipment list with hyperlinks to the websites where we bought all our utensils.

 

Digital photo of the product/products made during class.
Tested recipes and formulations.
Recommendations and rules:
You will have access to the video for 30 days -after your first click.
Please be aware that after 30 days, the video will no longer be available.
All other digital files will be available for 1 year: recipe book, tools and equipment list and photos.
Our On-Demand Recipe Videos are meant to be Demo style, we do not expect students to cook along with us. We feel this is the best way to get the most out of our experience together.