FULL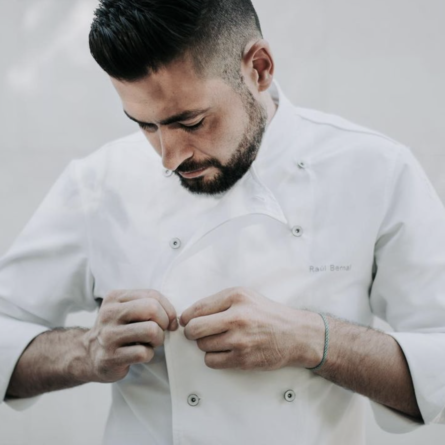 CHEFS
Raul Bernal
Raúl Bernal creates the unexpected: ravioli-shaped chocolate bonbons filled with a sweet pesto ganache, Madagascar ganache snacks that look like Marshall amplifiers, white chocolate pieces shaped like a sushi-eating shark... Chocolate is the canvas for his insanely creative and perfectly crafted pieces!

Oddly enough, Chef Bernal's chocolate and pastry career began by pure chance at the age of 16 in the northern Spanish city of Huesca. Following that first hunch that led him to the world of pastry, he moved to Barcelona to begin his studies at the Escuela del Gremio de Pastelería de Barcelona (EPGB). Bright and curious, Bernal soon became the assistant of many prominent Spanish pastry masters, such as Chef David Inglada, Carles Mampel, Oriol Balaguer and Philippe Urraca. In 2008, the apprentice began to become the master when his chocolate pieces - inspired by the architect of La sagrada familia, Antoni Gaudì - stood out during the competition for the title of Spain's best chocolatier.

From that moment on, his work has been awarded several times at the International Chocolate Figure Awards in Barcelona and the Spanish Chocolate Awards. The cycle he started in 2008 culminated in 2011, when he finally won the Lluís Santapau Prize, making him Spain's Best Chocolatier that year.

For the last five years, Bernal has found new ways to share his passion with others by teaching at the Chocolate Academy. He was also chosen by Chocovic to be their brand ambassador. His cartoonish chocolate creations, inspired by everyday events, objects and lively characters, continue to amaze and push the boundaries of chocolate.
Follow:
Website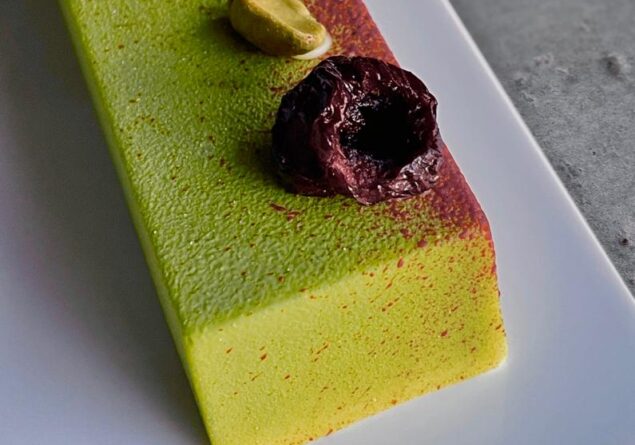 COURSE
Class: Chocolate Treats by Raúl Bernal
In this class, Raul Bernal will seduce you with 4 fantastic chocolate treats, each created to explore the creative spectrum of chocolate.

There are classic treats such as his Feuilletine Hazelnut Truffles and his Smooth Cherry Cocoa Crumble and Pistachio Snack Bar, both designed to stand out with their timeless appeal, layered texture and beautiful decoration. But Chef Bernal goes even further, creating two other exciting confections that use cherry lollipops to create some truly remarkable rochers, as well as corn nuts to give his milk chocolate bars a kick. A set of game changers for sure!
PROGRAM
Corn Nut Chocolate Bars
Pistachio & Cherry Snack Bars

Cocoa Cookie Crumble
Pistachio Cherry Duja
Red Paint
Green Paint

Cherry Lollipop Rochers

Dried Cherry Meringue
Lollipop Rochers

Hazelnut Truffles
What is included in the class?
Access to the recipe or class videos for 30 Days -after your first click-
Recipe book in PDF format including detailed methods, percentages, and the shelf life of each product. 
Tools and equipment list with hyperlinks to the websites where we bought all our utensils. 
Digital photo of the product/products made during class.
Recommendations and rules:
You will have access to the video for 30 days -after your first click.
Please be aware that after 30 days, the video will no longer be available.
All other digital files will be available for 1 year: recipe book, tools and equipment list and photos.
Our On-Demand Recipe Videos are meant to be Demo style, we do not expect students to cook along with us. We feel this is the best way to get the most out of our experience together.