FULL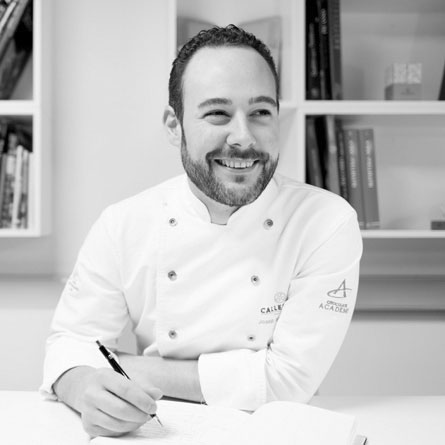 COURSE TYPE
Jams and Spreads
CHEFS
Josep Maria Ribé
In 2001 he joined the Staff at the Chocolate Academy in Vic, Spain, formerly known as Aula Chocovic.
In 2004 he won the Spanish Championship and the prize as "Best young pastry chef in Spain"
In 2005 he won the MMACE or Best Master Artisan Chocolatier in Spain, the most distinguish tittle a Pastry Chef in Spain can have.
He is the co-author of the Chocolate Book called "Four in One"
Since 2015 he has been the Director of the Chocolate Academy in Vic, and the Chef for the Callebaut Brand.
Always curious, and looking for constant evolution he created a group alongside other great professionals in Spain called "Colectivo 21 Brix" A group devoted to creativity, sharing and evolution.
Follow: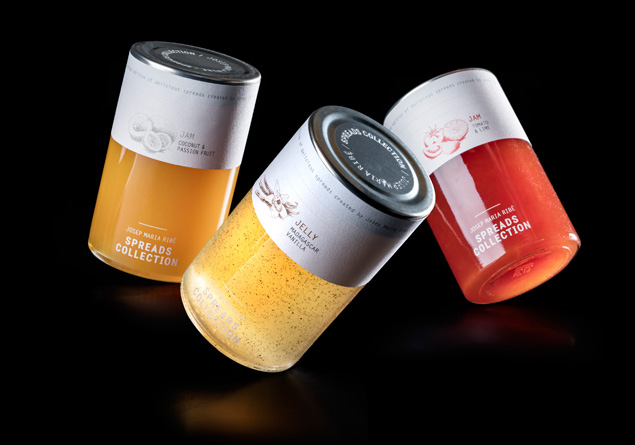 COURSE
Jams & Spreads
Chef Josep María Ribé has spent many years perfectioning the art of fruit preserves, jams, marmalades and water/fat base spreads. No wonder his passion is so contagious!
PROGRAM
Learn the difference between pectins, the sweetening power of sugars, the importance of knowing the PH and solid content in fruits, all this key points to formulate recipes with the flavor, texture and shelf life you are looking for.
You will also learn about the right storage conditions and the perfect branding and packaging for your final product.
A large selection of jams, marmalades and water/fat spreads will be made during this three day Class including:
Strawberry and Passion Jam
Fig and Wine Jam
Cherry Almond and Kirsh Jam
Tomato and Lime Jam
Pineapple Ginger and Keffir Lime Jam
Raspberry Pistachio Jam
Orange and Tahitian Vanilla Jam
Sudachi Banana and Chocolate Jam
Coconut and Passion Fruit Jam
Apricot Pistachio and Ylang Jam
Apple and Madagascar Vanilla Jelly
Mandarin and Yuzu Jelly
Caramel Hazelnut and Passion Spread
Caramel and Chocolate Spread
Caramel Vanilla Spread with Hazelnut Crumble
Pistachio and Yuzu Spread
Almond 48% Caramel and Tangerine Spread
Hazelnut 20% and Cacao Spread
Hazelnut 44% Cacao and Coffee Spread
Peanut 48% Banana and Lime Spread
Raspberry and Yuzu Pâte de Fruit
Coco and Lime Pâte de Fruit
Green Apple and Lime Pâte de Fruit
⟶ Practical Info