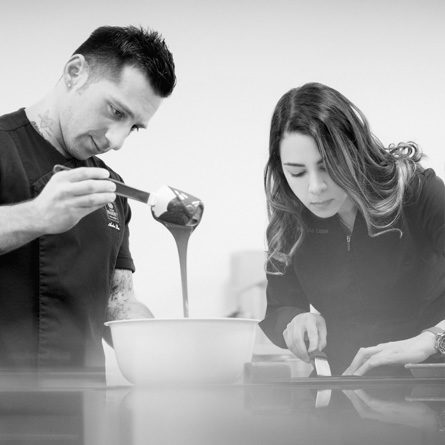 CHEFS
Melissa Coppel
Melissa Coppel's enter the world of pastry when she left her home country Colombia in her early 20's to enroll at the French Pastry School in Chicago, where she graduated from L' Art de la Patisserie Program. This whetted her appetite for the art of high level pastry. Through sheer determination, Coppel eventually landed in the pastry kitchen of the prestigious L'Atelier de Joël Robuchon in Las vegas, where she honed her pastry skills and soaked up knowledge like a thirsty sponge. She took continuing education classes in any free time she had. Then she took a position in the chocolate room of Caesar's Palace Casino, where she spent hours working with chocolate. This was the spark that ignited her love affair with chocolate, and launched her very specialized career. Today, she runs the Melissa Coppel Chocolate and Pastry school in Las Vegas.

Melissa Coppel is a Cacao Barry Ambassador. 
She was named "Chocolatier of the Year" in 2013, and one of the "Top Ten Chocolatiers in North America" in 2016.
Follow:
Andres Lara
Andres Lara had traveled the world working and exploring different cultures; this makes his work approach so fresh and unique.
He is now the Executive Pastry Chef at Melissa Coppel's Chocolate and Pastry School in Las Vegas, but his work experience ranges from incredible places like El Bulli, Noma, the Cacao Barry Chocolate Academies in Montreal and Tokyo and The Park Hyatt Hotel in Chicago.
Some of his most notable mentors include Albert Adrià, Paco Torreblanca, Ramon Morato, Jacquy Pfeiffer, Sebastien Canonne - just to name a few -
Follow:
Instagram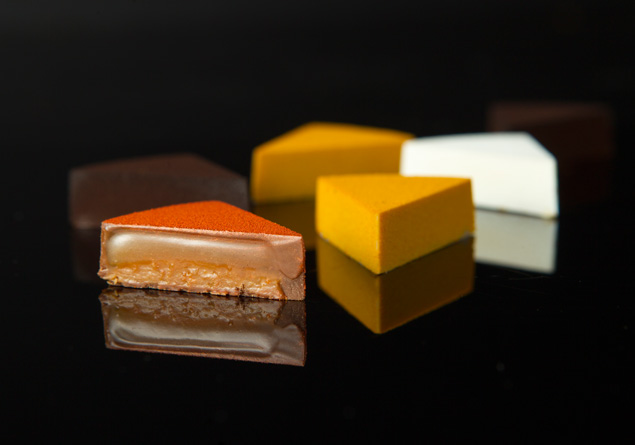 COURSE
Introduction to Chocolate
Four intense days that will cover all the basics of chocolate making.
A hands-on class for professionals and amateurs who want to discover the world of chocolate and learn all the foundations.
Chef Andres Lara will begin the journey with a talk about the origins of cacao, while explaining the whole transformation process from bean to chocolate.
Next step will be learning about three different methods of pre-crystallization or tempering the chocolate: Seeding, tabling and using creamy cacao butter.
Always taking the time to trouble shoot any possible issues students might had have in the past.
Simple products like rochers, mendiants, "loaded"chocolate tablets and truffles will be made in the first two days of Class.
Melissa will then take over and carefully guide you through basics of Molded bonbons, first teaching you simple spraying techniques, then molding, filling - with delicious shelf stable products - closing and storage.
Eight different Molded Bonbons will be made during the last two days of class.
⟶ Practical Info