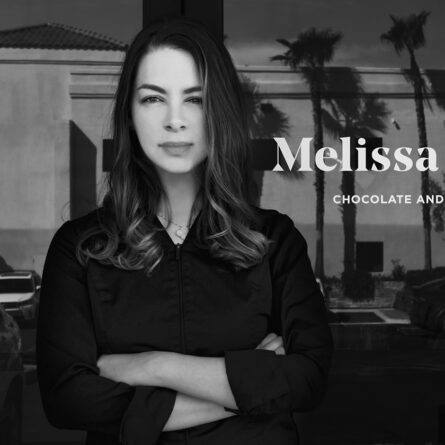 DATE
September 22 - 25 2020
CHEFS
Melissa Coppel
Melissa Coppel's enter the world of pastry when she left her home country Colombia in her early 20's to enroll at the French Pastry School in Chicago, where she graduated from L' Art de la Patisserie Program. This whetted her appetite for the art of high level pastry. Through sheer determination, Coppel eventually landed in the pastry kitchen of the prestigious L'Atelier de Joël Robuchon in Las vegas, where she honed her pastry skills and soaked up knowledge like a thirsty sponge. She took continuing education classes in any free time she had. Then she took a position in the chocolate room of Caesar's Palace Casino, where she spent hours working with chocolate. This was the spark that ignited her love affair with chocolate, and launched her very specialized career. Today, she runs the Melissa Coppel Chocolate and Pastry school in Las Vegas.

Melissa Coppel is a Cacao Barry Ambassador. 
She was named "Chocolatier of the Year" in 2013, and one of the "Top Ten Chocolatiers in North America" in 2016.
Follow: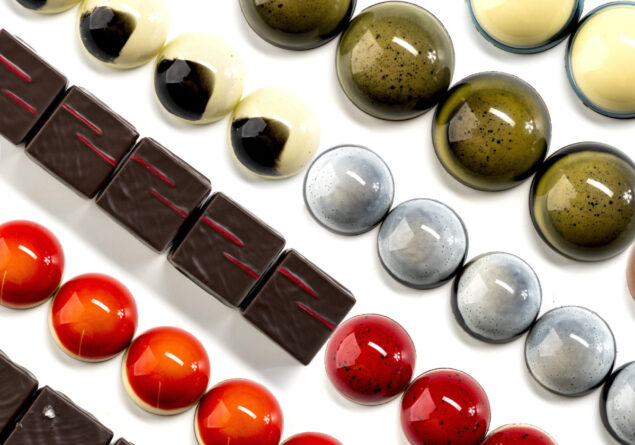 COURSE
Intensive Chocolate Workshop
Fun, creative, daring… A class design for students that are tired of doing the same "raspberry ganache" they learned years ago. For students that are curious, looking to reinvent themselves and refresh their collections with a good dose of creativity.

A hands-on class where students will learn everything about the art of Molded Bonbons and Dessert Bars: The first stop will be learning colorful spraying techniques and different decorations using sponges, stencils, brushes and tape. Then students will move on to the process of molding, filling and closing with and without guitar sheets.

In this class you will also learn about Enrobed Bonbons: How to do a chablon, pour the ganache on the frames, then properly cut it with a guitar, coat using an enrobing machine and finish decorating directly on the belt.

And about the fillings? We will cover all the basic families: pralinés, gianduja, marzipan, soft caramels, compotes, different crunchy elements and ganaches with different base liquids like cream, fruit purees, yolks, water and oil.

This Class will give as well a good foundation to understand and start balancing your own ganache recipes so that they will maintain the right texture overtime and will have a 4 to 8 weeks shelf life.
PROGRAM
Molded Bonbons
Tea Time: Poppyseed Crunch | Flower Tea Ganache
Sneakers: Milk Chocolate Ganache | Salty Peanuts | Vanilla Caramel
Tahiti: Vanilla Ganache | Lime Jelly
Putumayo: Coconut Ganache | Passion and Coconut Crunch
Provence: Lemon Lavander Ganache 
Lyon: Coffee Ganache | Hazelnut Praliné
Chennai: Mango and Lemongrass Ganache
Caramelo: Smoked Salt Caramel Ganache
Halva: Tahini and Honey Ganache
Enrobed Bonbons
Yuzu Mandarin: Yuzu Marzipan | Mandarin Ganache
Tai'an: Passion fruit and Jasmine Tea Ganache
Dessert Bars
Mount Lychee: Yogurt Ganache | Raspberry Rose Compote | Lychee Crunch
Walnut Pie: Walnut Praliné | Crunchy Walnuts
Apple Pie: Roasted Apple Ganache | Chewy Caramel | Graham
⟶ Practical Info