FULL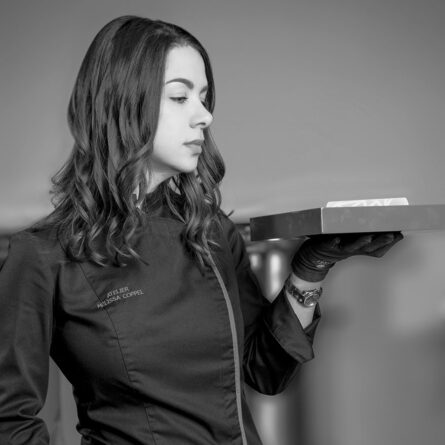 CHEFS
Melissa Coppel
Melissa Coppel's entered the world of Pastry when she left her home country Colombia in her early 20's to enroll at the French Pastry School in Chicago, where she graduated from L' Art de la Patisserie Program. This whetted her appetite for the art of high level pastry. Through sheer determination, Coppel eventually landed in the pastry kitchen of the prestigious L'Atelier de Joël Robuchon in Las Vegas, where she honed her pastry skills. Then she took a position in the chocolate room of Caesars Palace Casino and right after at The Bellagio Casino, where she spent hours working with chocolate. This was the spark that ignited her love affair with chocolate, and launched her very specialized career. Today, she travels the world teaching her art, while she runs the Melissa Coppel Chocolate and Pastry School in Las Vegas.

Melissa Coppel is a Cacao Barry Ambassador. 
She was named "Chocolatier of the Year" in 2013, and one of the "Top Ten Chocolatiers in North America" in 2016.
Follow:
Alexandre Bourdeaux
Alexandre Bourdeaux spend most of his time consulting and teaching around the world.
He is the Owner of "Pastry & Chocoadvise" a Consulting Company devoted.
He developed one of the most well known softwares for ganache formulation called Ganache Solution. And he is also a Cacao Barry Ambassador for Belgium.

Follow:
Instagram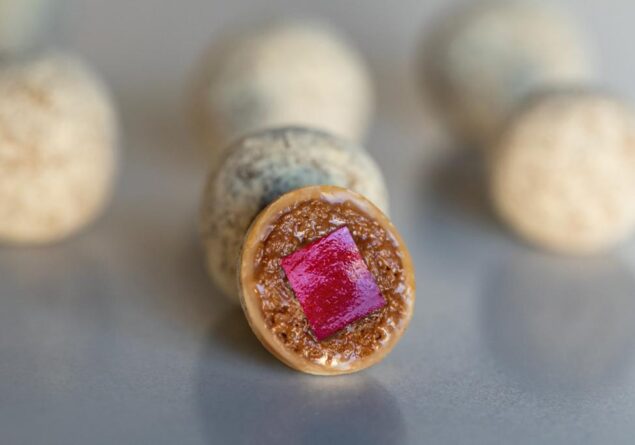 COURSE
Panning and Confections
A flavor driven course on the hand of Chef Melissa Coppel and Alexandre Bourdeux, where we will explore different panning items with a variety of centers like caramelized nuts, pâte de fruit, cereal and dried fruits. All with different finishes like shellac and different natural powders.

Walk away inspired and with many unique ideas to start a line of products -all with a great shelf life- for your Pastry or Chocolate Shop.

PROGRAM
Pecan Chewy Camels
Raspberry Caramels
Vegan Vanilla Caramels
Chocolate and Cacao Bib Nougat
Orange Blossom Pistachio Nougat
Caramelized Hazelnuts with Crunchy Hazelnut Praliné | Panning
Cookies and Cream Cereal | Panning
Pistachios with Matcha Chocolate | Panning
PB & J: Raspberry Pâte de Fruit | Peanut Chocolate | Panning
Blueberries with Ruby Chocolate | Panning
Tuesday to Friday: 9:00 am to 5:00 pmDoors will open at 8:40 am for Breakfast.
Class will start daily at 9:00 am and will finish at around 5:00 pm.
What is included in the tuition fee?:
Homemade breakfast, coffee break and lunch.
Recipe Book
Melissa Coppel Chef Apron
Free Wifi
Diploma
Rules:
Please wear a proper uniform: Long pants, chefs jacket, non slippery shoes.
Please be on time.
No video recording, phone calls or texting is allowed during the class.
Class size:
Hands-on courses range from 12-16 students.
Guest Chefs Classes will have a maximum of 20 students.
All classes are for adults 18+ only.
⟶ Practical Info