FULL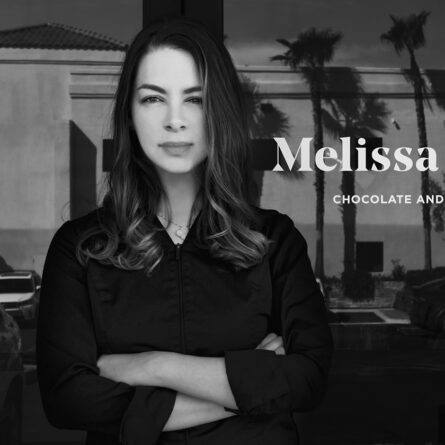 DATE
October 17 - 21 2022
CHEFS
Melissa Coppel
Melissa Coppel's enter the world of pastry when she left her home country Colombia in her early 20's to enroll at the French Pastry School in Chicago, where she graduated from L' Art de la Patisserie Program. This whetted her appetite for the art of high level pastry. Through sheer determination, Coppel eventually landed in the pastry kitchen of the prestigious L'Atelier de Joël Robuchon in Las vegas, where she honed her pastry skills and soaked up knowledge like a thirsty sponge. She took continuing education classes in any free time she had. Then she took a position in the chocolate room of Caesar's Palace Casino, where she spent hours working with chocolate. This was the spark that ignited her love affair with chocolate, and launched her very specialized career. Today, she runs the Melissa Coppel Chocolate and Pastry school in Las Vegas.

Melissa Coppel is a Cacao Barry Ambassador. 
She was named "Chocolatier of the Year" in 2013, and one of the "Top Ten Chocolatiers in North America" in 2016.
Follow: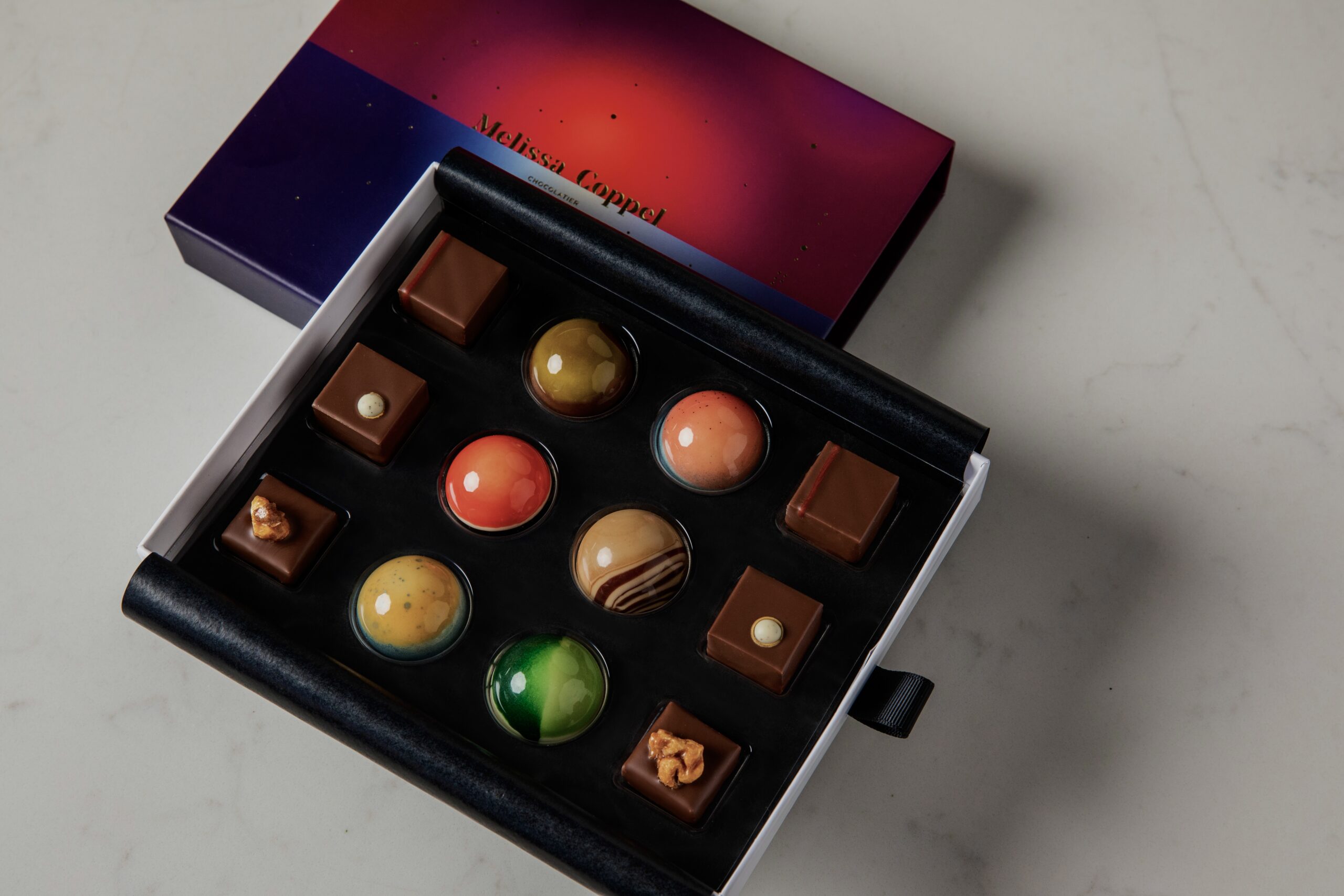 COURSE
Running a Chocolate Production
The perfect Class for all of those who struggle with their daily chocolate operation, and are desperately looking for answers to their problems. As well as for those of you, who would like to open a Chocolate shop one day, but do not know where to start.

A carefully selected Class program that will include anecdotes, dos, and don'ts, and the overall insight from Chef Coppel's previous experience co-owning a wholesale Chocolate business in Las Vegas.

The class will cover the entire process of making Glossy Molded Bonbons: You will get to learn
-and practice- how to make a variety of simple and colorful decorations using sponges, brushes, and of course, the spray gun. Then how to make paper-thin chocolate shells. After, you will move on to making a variety of fillings like marzipan, praliné, caramels, compotes, and ganaches with different base liquids like cream, water and fruit purées.

You will learn how to close the bonbons -with and without guitar sheets-, how to pack them, and freeze them for ideal storage. After the molded bonbons are done, Chef Melissa will teach you the step by step on how to make the most indulgent enrobed bonbons and bars: First step will be the chablon, then the precise layering of our unique fillings. Finish by precisely cutting them with a guitar, and the enrobing them using an enrobing line.

This Class will also cover important topics like productivity, cost, packaging, storage, and shipping.

Some highlights:

• Decoration and spraying techniques that are production-friendly.
• Unique and delicious fillings.
• Long shelf life ganaches and fillings (all between 4-8 weeks)
• Shipping and storage tips.
• Cost.
• Packaging advise, information and contact of reliable manufacturing companies in the USA and China.

PROGRAM
Molded Bonbons:
Vanilla Marshmallow | Lime Ganache | Cookie Crust
Speculoos Ganache | Speculoos Praliné
Double Caramel Ganache 
Croissant and Coffee Gianduja
Orange Blossom Creamsicle Ganache
Banana Caramel | Peanut Butter and Croissant Duja
Strawberry Ganache | Black Sesame Praliné
Vegan Hazelnut Ganache 
Olive Oil Ganache | Lemon Gel
Crunchy Pistachio Praliné with Rose Petals and Kataifi
Enrobed Bonbons:
Vegan Vanilla Bean Ganache | Enrobed in 68% Dark Chocolate
Crunchy Gianduja | Enrobed in 41% Milk Chocolate
Raspberry Pâte Fruit | Peanut Butter Ganache | Enrobed in 41% Milk Chocolate
Sea Salt Caramel Ganache | Chewy Caramel | Enrobed in 41% Milk Chocolate
Doors will open at 8:40 am for Breakfast.
Class will start daily at 9:00 am and will finish at around 5:00 pm.
What is included in the tuition fee?:
Breakfast and lunch
Recipe Book
Chef's Apron
Wi-Fi
Diploma
Rules
We require students to wear a mask at all times.
Please be on time.
Wear proper uniform: Long pants, chefs jacket and non slippery shoes.
Please be polite: No video recording, phone calls or texting is allowed during Class.
Class Size
Guest Chefs Classes will have a maximum of 16 students.
All classes are for adults 18+ only.
⟶ Practical Info