FULL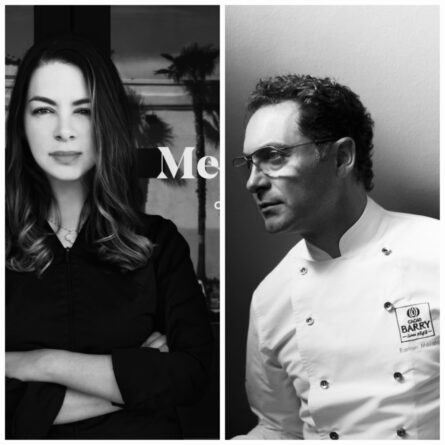 CHEFS
Melissa Coppel
Melissa Coppel's enter the world of pastry when she left her home country Colombia in her early 20's to enroll at the French Pastry School in Chicago, where she graduated from L' Art de la Patisserie Program. This whetted her appetite for the art of high level pastry. Through sheer determination, Coppel eventually landed in the pastry kitchen of the prestigious L'Atelier de Joël Robuchon in Las vegas, where she honed her pastry skills and soaked up knowledge like a thirsty sponge. She took continuing education classes in any free time she had. Then she took a position in the chocolate room of Caesar's Palace Casino, where she spent hours working with chocolate. This was the spark that ignited her love affair with chocolate, and launched her very specialized career. Today, she runs the Melissa Coppel Chocolate and Pastry school in Las Vegas.
Melissa Coppel is a Cacao Barry Ambassador. 
She was named "Chocolatier of the Year" in 2013, and one of the "Top Ten Chocolatiers in North America" in 2016.
Follow: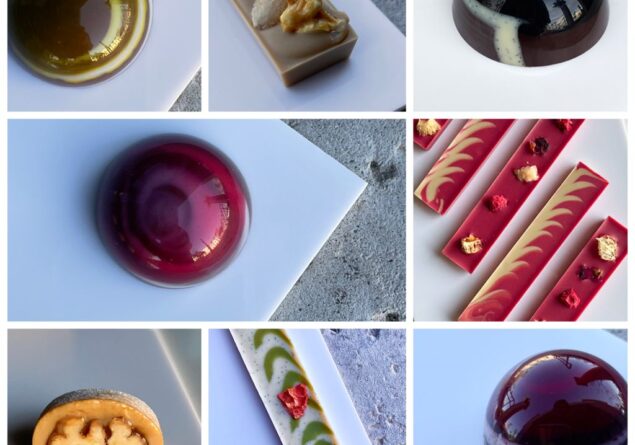 COURSE
Chocolate BootCamp
An incredible opportunity to submerge yourself in the amazing world of chocolate, and learn from some of the best Chocolatiers in the world!

Seven intense days, and a complete Hands-On program that will cover EVERY topic in chocolate making: From ganache formulation, to glossy and colorful molded bonbons, enrobed bonbons, American style candy bars, confections, panning and showpieces. Now, let us explain to you how the seven days will be divided:

Day one will be all about Ganache Formulation! Learn alongside Chefs Ramon Morató and Melissa Coppel about ingredients: their properties, usage, source and sweetening power. Then how to formulate ganache recipes that are well balanced, and with the texture and shelf life you are looking for.

Day two will be spent with Chef Melissa Coppel doing what she is well known for: Glossy molded bonbons!. Learn first a variety of colorful and intricate spraying techniques, to then produce bonbons with unique fillings like marshmallows, an assortment of ganaches -including vegan- caramels, pralinés, dujas, compotes, etc.

On day three Chef Coppel will be teaching you the art of enrobed bonbons. Not only you will learn six of her signature -two layer- bonbons like: "cookie dough" and brown butter ganache, chewy caramel, and sea salt caramel ganache, PB & J, Crunchy Piemonte gianduja, and THE MOST AMAZING vanilla bean vegan ganache. You will learn as well, how to coat them using an enrober with a cooling tunnel.

Day four will be learning alongside Chef Coppel a variety of indulgent confections and panned items -all with unique centers- like chewy caramel, pâte de fruit, cereal, marzipan and caramelized nuts. You will learn as well how to use shellac.

Day five will be all about American style candy bars! Learn alongside Chef Coppel how to make a gourmand versions of all the American Classic bars like "Snickers" "Twix" "Butterfinger" "Milky way" and her signature "Kanufe Bars" with layers of Kataifi and pistachio praliné with orange blossom ganache!

On day six Chef Melissa will give a twist to traditional bonbon making, teaching you how to make a variety glossy bonbons using natural colors -made from scratch- as well as vegan fillings and vegan flavored couvertures.

Day seven Chef Coppel will be teaching you an amazing assortment of confections: From gummies, to honey comb, marshmallows, nougats. pâte de fruit, chewy caramels and spreads.

We will finish our amazing week with a beautiful buffet, diplomas and champagne!
PROGRAM
Schedule:
Doors will open at 8:40 am to breakfast
Class will start 9:00 am daily, and finish around 5:00 pm
What is included in the tuition fee?:
Homemade breakfast, coffee break and lunch.
Recipe Book
Chef's Apron
Wifi
Diploma
Rules
Please wear proper uniform: Long pants, chefs jacket, non slippery shoes.
Please be on time.
No video recording, phone calls or texting is allowed during class.

Class Size

Class will have a maximum of 14 students.
All classes are adult  18+ only.
⟶ Practical Info