FULL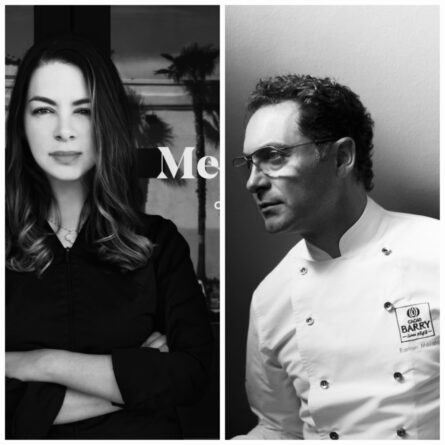 DATE
December 10 - 11 2023
COURSE TYPE
Chocolate Production
CHEFS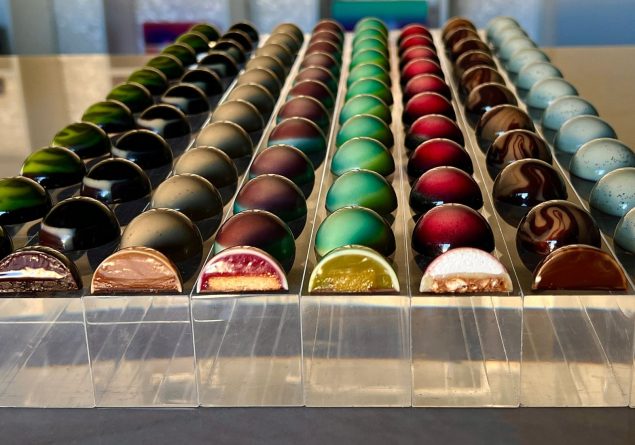 COURSE
Out of this World Bonbons
For many chocolatiers, Ramon Morató's book Chocolate has become an indispensable guide for bonbon-making and a testament to this Spanish maestro's deep knowledge of the craft. Since opening the school, Chef Melissa Coppel has made it a point to collaborate with Chef Morató as much as possible to bring you his remarkable understanding of chocolate theory and artistry.

This December, he and Chef Melissa will teach you all the steps to creating molded and enrobed bonbons that shine for their technical skill and delicious flavor in this hands-on class in Las Vegas. For two days (and a total of 16 hours), these two chocolate visionaries will work with you to create 12 bonbon recipes that demonstrate the beautiful variety and personal touch that can come to life through bonbons. We'll provide breakfast and lunch at the school, and we'll celebrate with a wonderful buffet spread once the class is concluded!
PROGRAM
Chef Ramon will be making 6 enrobed bonbons (flavors will be posted soon)
Pecan Praliné with Tonka Bena
Almond and Sobacha Praliné
Bitter Almond Marzipan with Apricot Pâte de Fruit and Orange Blossom
Black Tea, Bergamot, Honey and Ylang Ylang Ganache
Basil, Dill and Lime Ganache
Coconut Thai Ganache with Ginger, Lemongrass, Makrut Lime and Chili with Black Sesame Crunch
Chef Melissa will be making 6 different molded bonbons:
Yogurt ganache, raspberry jam and black sesame praliné
Caramel Millefeuille: Caramel Marshmallow, Soft caramel and feuilletine Duja.
Orange blossom ganache, coriander and marcona almond praliné
Rum raisin jam, vanilla custard ganache, toasted brioche
Banana ganache and black truffle ganache
Yuzu mojito ganache
Schedule:
Doors will open at 8:40 am to breakfast
Class will start 9:00 am daily, and finish around 4:00 pm
What is included in the recipe?
Homemade breakfast, coffee break and lunch.
Recipe Book
Chef's Apron
Wifi
Diploma
Rules
Please wear proper uniform: Long pants, chefs jacket, non slippery shoes.
Please be on time.
No video recording, phone calls or texting is allowed during class.
Class Size
Class will have a maximum of 18 students.
All classes are adult  18+ only.
⟶ Practical Info