FULL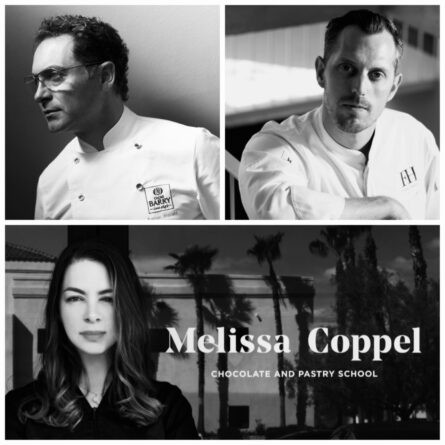 COURSE TYPE
8 day course, 3 chefs, 14 students maximum
CHEFS
Ramon Morató
His name is tightly linked to a profound knowledge of Chocolate and Chocolaterie d'auteur. Spain's Best Master Pastry Chef in 1997, and currently global creative director of Cacao Barry worldwide, Ramon Morató is also the author of the acclaimed book 'Chocolate', and co-author of the book 'Four in One' alongside Josep Maria Ribé, Raúl Bernal and Miquel Guarro.
Some of his Awards:
1997 – Spain's Best Master Pastry Chef (MMAPE'97)
1998 to 2017 – Director of Aula Chocovic, currently Chocolate Academy Spain.
2007 – Publication of the book 'Chocolate', World's Best Pastry Book award (Gourmand Cookbooks Awards).
2016 – Coauthor of 'Four in one' on the boundaries of chocolate.
Follow:
Melissa Coppel
Melissa Coppel's enter the world of pastry when she left her home country Colombia in her early 20's to enroll at the French Pastry School in Chicago, where she graduated from L' Art de la Patisserie Program. This whetted her appetite for the art of high level pastry. Through sheer determination, Coppel eventually landed in the pastry kitchen of the prestigious L'Atelier de Joël Robuchon in Las vegas, where she honed her pastry skills and soaked up knowledge like a thirsty sponge. She took continuing education classes in any free time she had. Then she took a position in the chocolate room of Caesar's Palace Casino, where she spent hours working with chocolate. This was the spark that ignited her love affair with chocolate, and launched her very specialized career. Today, she runs the Melissa Coppel Chocolate and Pastry school in Las Vegas.
Melissa Coppel is a Cacao Barry Ambassador. 
She was named "Chocolatier of the Year" in 2013, and one of the "Top Ten Chocolatiers in North America" in 2016.
Follow:
Instagram
Frank Haasnoot
Frank Haasnoot is a Dutch pastry Chef with 23 years of experience, who currently works as a freelance consultant and pastry teacher around the world. After winning the World Chocolate Masters in 2011 Frank started working abroad for The Victorian in Kuwait -a high end pastry concept store- then The Mandarin Oriental Hotel in Taiwan and The Peninsula Hotel in Hong Kong. He has recently published his first book PRISMA.
Follow:
Instagram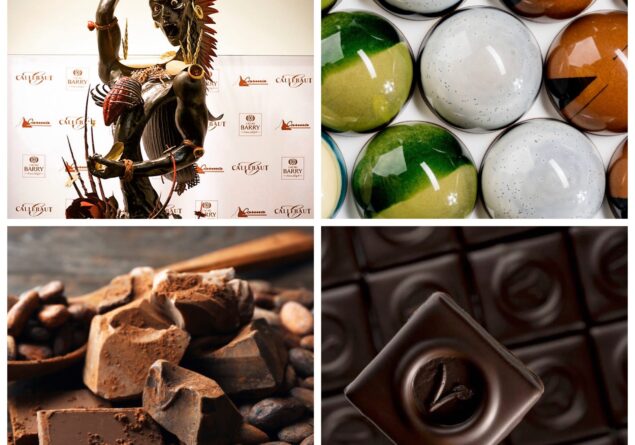 COURSE
Chocolate Boot Camp
An incredible opportunity to submerge yourself in the amazing world of chocolate and learn from some of the best Chocolatiers in the world!

Eight intense days and a very complete hands-on program that will cover every topic in chocolate making: From ganache formulation, to glossy molded bonbons, enrobed bonbons, American style candy bars, vegan couvertures and snacks, panning and chocolate showpieces. Now, let us explain to you how the full eight days will be divided:

Day one will start with Chef Ramon Morató teaching you everything about ganache formulation and how make ganache recipes from scratch to have well balanced recipes that will have the texture and shelf life you are looking for.

On day two Chef Ramon will be teaching you the art of enrobed bonbons, while making six of his signature recipes from start to finish.

Day three you will learn how to make 5 different American style candy bars alongside Chef Melissa.

On day four Chef Melissa will give a twist to traditional bonbon making, teaching you how to make a variety of vegan glossy bonbons, all using natural colors made from scratch.

Day five will be spent with Chef Melissa Coppel doing what she is very well known for: Indulgent Dessert Bars. Learn a variety of intricate spraying techniques and unique dessert inspired fillings.

On day six Chef Melissa will teach you how to make panning items using unique centers like chewy caramel, pâte de fruit, cereal and caramelized nuts.

Day seven World Chocolate Master Frank Haasnoot will share his expertise while teaching you everything he knows about artistic chocolate showpieces.

On day eight you will be finishing the Chocolate showpiece.
Then the final buffet will be presented: Diplomas, champagne and tears of joy! Cheers!
PROGRAM
April 7 to April 15: 9:00 am to 5:00 pmDoors will open at 8:40 am for Breakfast.
Class will start daily at 9:00 am and will finish at around 5:00 pm.
What is included in the tuition fee?:
Homemade breakfast, coffee break and lunch.
Recipe Book
Melissa Coppel Chef Apron
Free Wifi
Diploma
Rules
We require students to wear a mask at all times.
Please wear proper uniform: Long pants, chefs jacket, non slippery shoes.
Please be on time.
No video recording, phone calls or texting is allowed during Class. 
Class Size
Hands-on courses range from 8 to 10 students.
Guest Chefs Classes will have a maximum of 14 students.
All classes are for adults 18+ only.
⟶ Practical Info