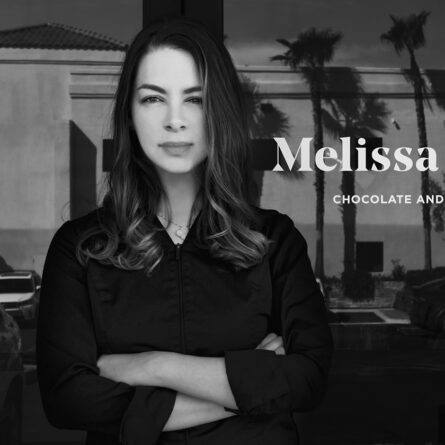 CHEFS
Melissa Coppel
Melissa Coppel's enter the world of pastry when she left her home country Colombia in her early 20's to enroll at the French Pastry School in Chicago, where she graduated from L' Art de la Patisserie Program. This whetted her appetite for the art of high level pastry. Through sheer determination, Coppel eventually landed in the pastry kitchen of the prestigious L'Atelier de Joël Robuchon in Las vegas, where she honed her pastry skills and soaked up knowledge like a thirsty sponge. She took continuing education classes in any free time she had. Then she took a position in the chocolate room of Caesar's Palace Casino, where she spent hours working with chocolate. This was the spark that ignited her love affair with chocolate, and launched her very specialized career. Today, she runs the Melissa Coppel Chocolate and Pastry school in Las Vegas.

Melissa Coppel is a Cacao Barry Ambassador. 
She was named "Chocolatier of the Year" in 2013, and one of the "Top Ten Chocolatiers in North America" in 2016.
Follow: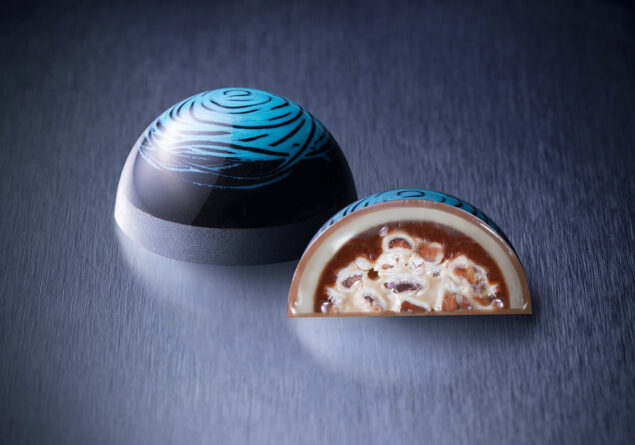 COURSE
Chocolate Workshop
A complete Chocolate program taught completely online and in real time, where you could be watching Chef Melissa work, interact with her and at the same time ask all the questions you might have.

The program will be 3 sessions long, each between 3 to four 4 long and will cover every step on how to perfection the art of Molded Bonbons and Dessert Bars:

The first stop will be learning colorful spraying techniques and different decorations using sponges, stencils, brushes and tape. And about the fillings? We will cover all the basic families: pralinés, gianduja, marzipan, soft caramels, compotes, different crunchy elements and ganaches with different base liquids like cream, fruit purees, yolks, water and oil. A total of 10 different products will be made during the 3 sessions, including 8 Molded Bonbons and 2 Dessert Bars.
PROGRAM
Molded Bonbons:
Cherry Black Pepper Compote | Espresso Ganache | Dark Chocolate
Whisky Ganache | Pecan Praline | Dark Chocolate
Cardamom Rose Ganache | Vanilla Marzipan | White Chocolate
Peach Ganache | Salty Cashew Duja | Caramelized White Chocolate
Miso Banana Caramel | Gianduja | Soba Cha | Milk Chocolate
Parmesan and Black Pepper Ganache | Caramelized White Chocolate  
Strawberry Ganache | Black Sesame Crunch | White and Dark Chocolate
Almond Ganache | Croissant Crunch | Milk Chocolate
Dessert Bars:
Cherry Jelly | Pistachio Olive Oil Ganache | Pistachio Crumble | Milk Chocolate
Coconut Lime and Rum Ganache | Coconut Macadamia | White Chocolate
Dates:
Wednesday April 15th
Thursday April 16th
Friday April 17th
Schedule:
8:00 am (Pacific Time Zone) – 11:00 am (Eastern Time Zone)
What happens after I register?
Once you register, you will receive an email with all the instructions needed.
You will have to download the Zoom App. which is the platform we will be using.
If you connect late or cannot make it to any of the Classes, they will be recorded and uploaded in the Zoom app, for you to watch whenever you can.
What is included in the tuition fee?
A PDF book with all the recipes and theory covered during the Course.
The Diploma that certifies you successfully completed the course.
⟶ Practical Info