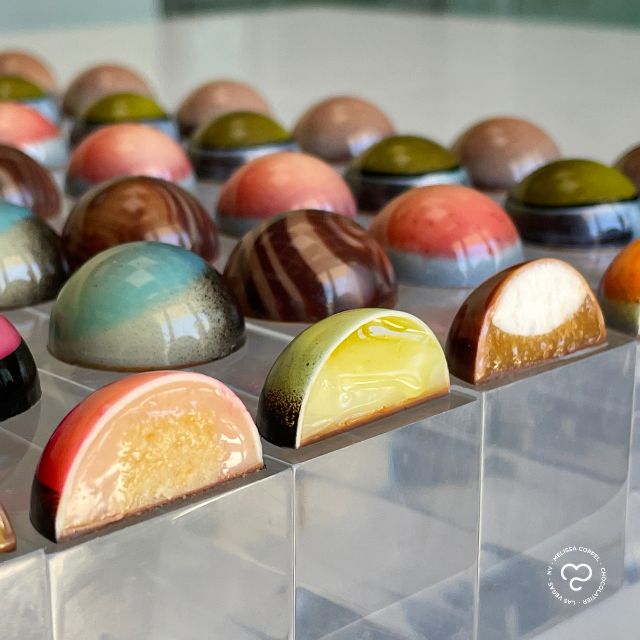 CATEGORY: Online Live Class
Running a Chocolate Production II
Course Overview
A three-day, hands-on class where Chef Melissa will teach you all the things she wishes she had known when she first started in the wholesale chocolate business, as well as 16 amazing recipes including enrobed and molded bonbons. Join her at the School in Las Vegas to get some tips on how she managed to supply all the casinos of that incredible city and many other hotels throughout the U.S. a few years ago.
This class is for everyone: for those who currently have a business and are struggling with the day to day operations, as well as those who want to start a chocolate business and start off on the right foot.
The topics Chef Melissa will cover in this class are truly comprehensive. Decorations that are colorful and beautiful (but take no more than two steps to make) are one of the main focuses of this practical and theoretical course. But you will also learn all the basics of running a successful business: costs, packaging, branding, storage, shipping, and productivity: the works!
This Running a Chocolate Production course would not be complete without an exciting list of 16 recipes, like a Piña Colada Ganache or a Tiramisu Bonbon, that you will be making, step-by-step, with Chef Melissa. 
We are sure these treats will keep your customers coming back to your shop. After all, business talk shouldn't interfere with our greatest asset: creativity. We can't wait to see you at the Schoo