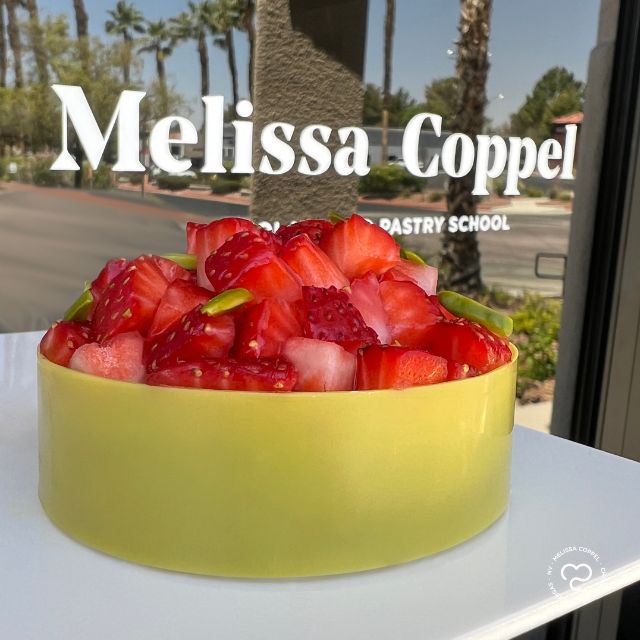 CATEGORY: On-Demand Class
Plant-Based Pistachio Strawberry Tart by Lauren Haas
Course Overview
This Plant-Based Pistachio Strawberry Tart is vibrant in both color and flavor. Chef Lauren Haas skillfully incorporates the diverse textures of pistachios into her recipe with four layers of pistachio.
Each tart has a pistachio chocolate ring, followed by some pistachio pastry cream, a pistachio crumble, and a pistachio praliné. The perfect treat for any pistachio lover! Each piece is topped with sliced local strawberries to add a delicate touch of freshness to these colorful desserts.
 All of these technical and decorative details are representative of Chef Haas' precise and sophisticated eye for ingredients, textures, and visual touches, which have become a hallmark of all of her vegan creations.