Panning and Indulgent Chocolate Snacks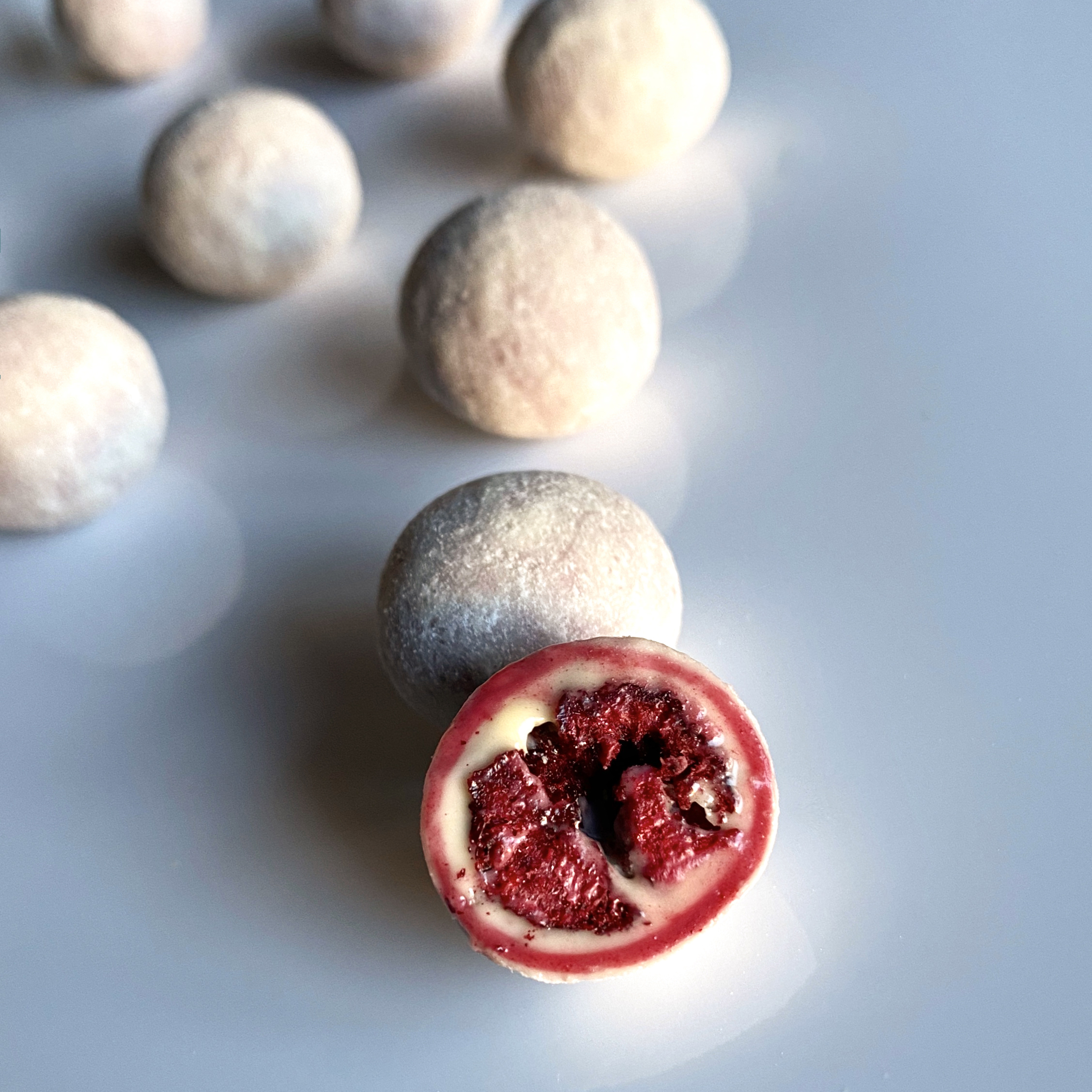 $800
Includes lifetime access
Course Overview
A fun and dynamic Online Class with Chefs Melissa Coppel and Andres Lara.
A flavor driven course exploring long shelf life products like different panning items with a variety of centers like cereal, caramelized nuts,, chewy caramel and dried fruits. All with different finishes like natural shine, shellac and fruit powders.
Also confectionary products like sour patch gummy's, wrapped caramels, marshmallows as well as "loaded" chocolate bars.
Walk away inspired and with many unique ideas to start a line of products -all with a great shelf life- for your Pastry or Chocolate Shop.
Program:
Tangy Freeze Dried Cherries with Homemade Cherry Chocolate, Ruby and Yogurt | Panning
Caramelized Pecans with Zephyr 35% Chocolate and Passion Fruit Powder | Panning
Chewy Caramel Cubes with Crunchy Hazelnut Praliné and Coffee | Panning
Caramelized Hazelnuts with Dark Chocolate 67% | Natural Shine | Panning
Captain Crunch Cereal and Salty Peanut Butter Duja | Panning
Pistachio Duja and Cherry Chocolate Loaded Tablet with Sicilian Pistachios and Crunchy Cherries
"Ispaham" Tablet: Raspberry Chocolate, Rose Petals and Freeze Dried Lychees
Persian Honey Nougat with Roasted Pistachios and Orange Peel
Chocolate Nougat with Cocoa Nibs and Toasted Hazelnuts
Sour Patch Gummy's
Raspberry Chewy Caramels
Vanilla Chewy Caramels
Gianduja and Vanilla Marshmallow covered in Chocolate