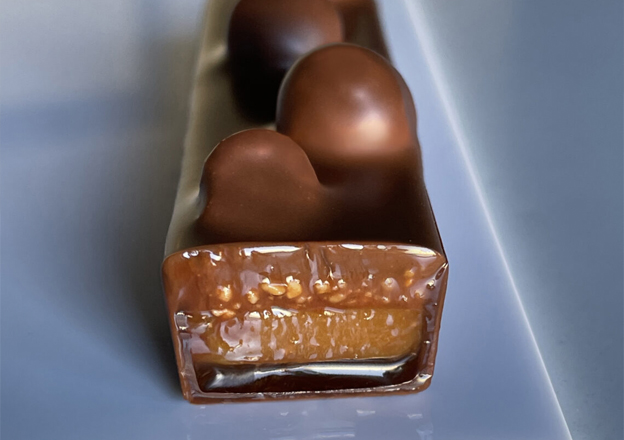 CATEGORY: On-Demand Class
OD – Recipe Vegan Snickers Bar
Course Overview
Our take on a famous Candy Bar that everyone loves, only that this time we are making it 100% vegan! 
Layers of soft caramel, hazelnut ganache, Gianduja and caramelized hazelnuts. 
If you are a hazelnut lover, this one is the one for you, and if you are not, simply substitute hazelnuts for peanuts, either way equally delicious!
PROGRAM
•Soft Caramel
•Hazelnut ganache
•Gianduja
•Caramelized Hazelnuts