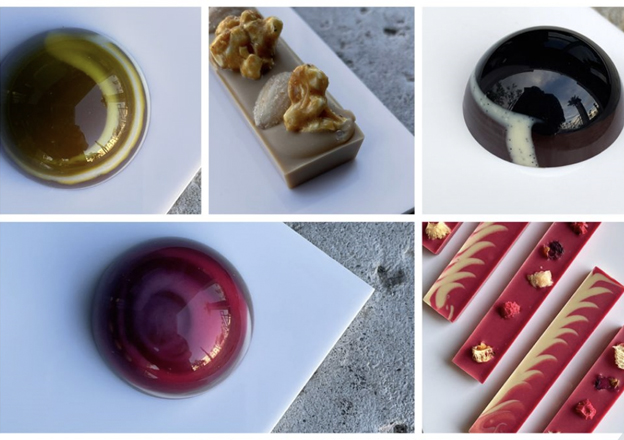 CATEGORY: Subscription | Basic *Recipes
OD | Ultimate vegan Shop: Chocolate, Snacks & Couvertures
Course Overview
Any good Pastry or Chocolate Shop needs to offer a repertoire of delicious products for customers with different diet preferences or restrictions.
This Class will offer you the perfect opportunity to dive into the incredible world of Glossy Bonbons with Natural Colors, Vegan Couvertures and Panning.
Chef Melissa will focus on teaching you first how to create your own colors using natural pigments like spirulina, carrot and charcoal, then a few unique decoration techniques to get beautiful Glossy Bonbons.
Three different Bonbons will be made during Class with a variety of fillings like praliné, caramel and ganache. 
Then you will learn how to make from scratch a variety of vegan flavored couvertures great to use when making chocolate shells, bars, mendiants, etc.
Chef Melissa will finish the Class teaching you a delicious and indulgent panning product: caramelized pecans coated in coffee and oat chocolate -also made in class- what else can you ask for?