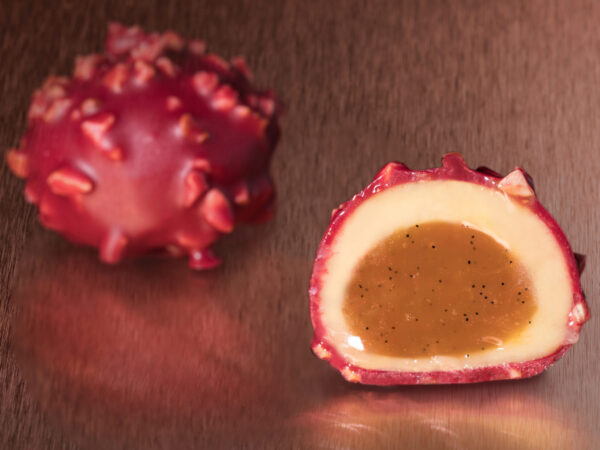 CATEGORY: On-Demand Class
OD* | The Ultimate Chocolate Shop
Course Overview
When we open a business, our dream is to fill the shelves with the most unique and beautifully hand crafted products… But we forget three very important rules: First, it will be very difficult to make a profit on those super elaborate products because of their labor cost.
Second, most of our customers are not adventurous and they are not looking to expand their repertoire with your unique flavor combinations. They are looking for chocolates that taste like chocolate. For confort items that will bring them to their childhood. And three: Shelf life! Most of the products in our shop should have at least 2 months shelf life.
So this Class will focus on products that will be the money makers of your shop: Loaded Bars inspired by classic desserts, fat based spreads, simple panning items (made using a kitchenmaid attachment) wrapped caramels, and an assortment of indulgent chocolates treats, like our s'mores with homemade vanilla marshmallow and our ultimate rice crispy treat with layers of chewy caramel and crunchy gianduja.
We will be sharing as well smart ideas about how to market and package this products.