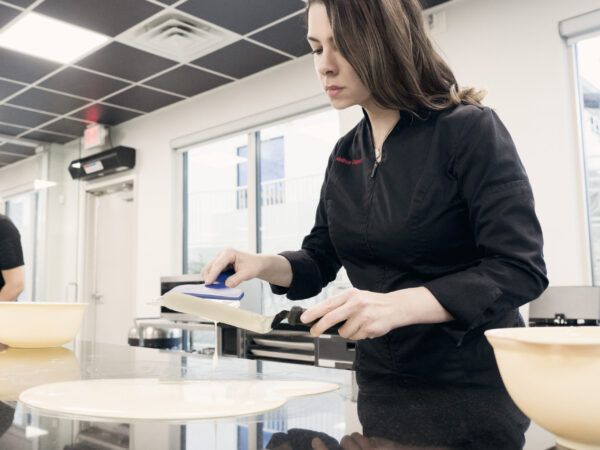 CATEGORY: On-Demand Class
On Demand Pre-crystallization- or Tempering – 101
Course Overview
This On-Demand Class, is ideal for anyone passionate about Chocolate! Not only beginners who are new to this world, but for people who have been working with chocolate for years that know for a fact that without a correct pre crystallization -or tempering-  no chocolate work could be done, but do not fully understand what is really happening… How can we be in control and be able to resolve issues during our production if we do not understand this fully?
In this Class you will learn three different tempering techniques, because depending on your conditions, one method could be more suitable than the others.
We will also cover during Class how to adjust the viscosity of your chocolate couvertures according to your needs.
* We highly recommend that you take this class before you decide to enroll in any other of our Chocolate Courses.
The following three methods of pre crystallization -or tempering- will be taught:
Tabling
Seeding
Seeding with creamy Cacao Butter