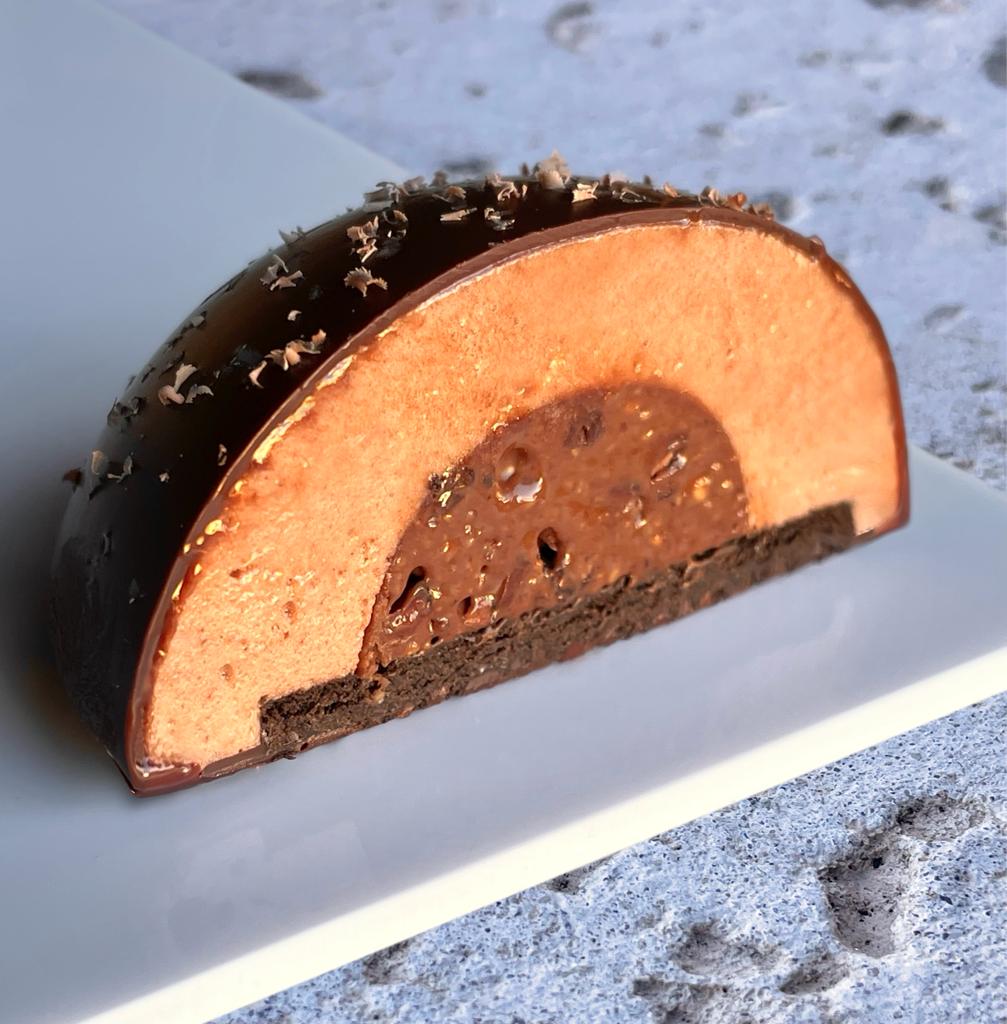 CATEGORY: On-Demand Class
Chocolate Mendiants Domes | Recipe
Course Overview
Our Chocolate Marshmallow Dome ticks all the texture and flavor boxes: a crunchy base made with Oreo cookies? Check. A creamy, crunchy almond and cacao nib duja? Check. An airy and succulent chocolate marshmallow? Also check. 
This is a small and decadent dark chocolate-covered treat, made to regal all the senses and explore the possibilities of chocolate beyond ganache-filled bombons! 
What are you waiting for to get the recipe!?