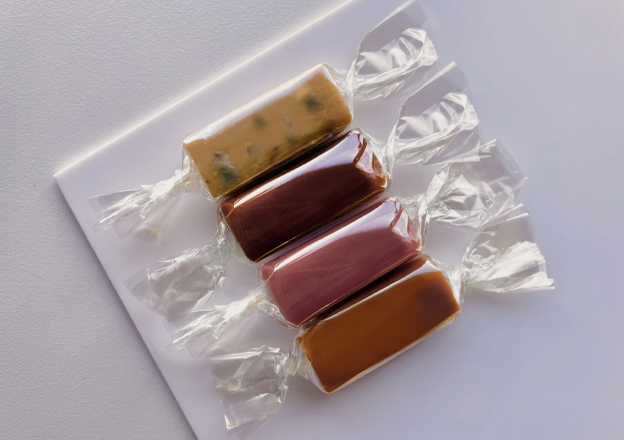 CATEGORY: On-Demand Class
OD | Chewy and Soft Caramels
Course Overview
Did you know caramels are probably the first type of sweet confection ever created?! It's impressive to think that a few ingredients can create such a well-loved and satisfying confection. 
In this On-Demand class we celebrate this versatile and nostalgic creation to explore its texture and flavor possibilities. 
Forget about milky caramel and get into four of our favorite chewy wrapped versions: hazelnut, chocolate, pistachio, and a Turkish inspired fragrant caramel made with raspberry and roses. 
To top it off we delve into three caramel spreads (hazelnut, pistachio, tropical) made to slather on a humble piece of toast or to pipe in an intrincare dessert or bonbon.