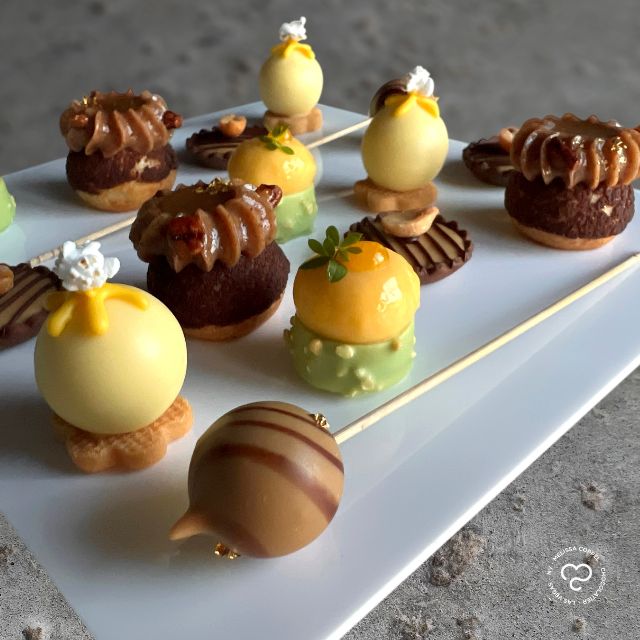 CATEGORY: Online Live Class
Michelin Style Petit Fours
Course Overview
Since 2019, chef Gilbert Pena has been behind Joël Robuchon's intricate and glamorous mignardises as this restaurant's Executive Pastry Chef in Las Vegas. In his class, petits furs become the perfect medium to accentuate the elaborate details that make any dessert unforgettable.
This class showcases all the finesse and French pastry expertise that goes into making the beautiful petit fur version of Paris-Brest, Religieuse, and Canelé that we can't help but admire at the end of any dining experience at this respected restaurant.
Variety and presentation are the key takeaways of this class, as Chef Pena takes you from small confections like nougats, pâte de fruits, and caramels; to the basics we should always keep perfecting for astonishing results: pâte à choux, ganaches, fondants, macarons, and glazes!