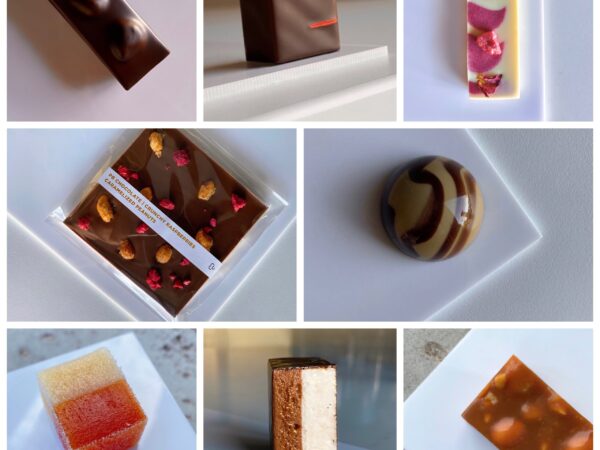 CATEGORY: Online Live Class
Introduction to Chocolate
Course Overview
The perfect introduction to the world of chocolate: 5 intense days and a very complete program that will cover all the basics; as well an a unique opportunity to learn from three incredible professionals! A program that will give you clear guidance and all the tools to start feeling comfortable working with chocolate.
We know the importance of a good foundation, so what better person to start this wonderful journey with than Ramon Morató? You will spend day one with him and his Introduction to Chocolate …
On day two Melissa Coppel you will teach you three different methods to pre crystallize -or temper- your chocolate; then she will make an assortment of products: Truffles, rockers, tablets, etc.
On day three Melissa Coppel will teach you how to make your own cacao butter colors, from scratch; then many simple decorations using brushes, sponges and the spray gun. Then the second part of the class will be learning about molded bonbons from start to finish: How to make a chocolate shell correctly, how to fill the cavities using a piping bag and how to close those molds with pre crystallized chocolate.
On day four Andres Lara will be teaching you all about Confections: From marshmallows to Caramels and Pâte de Fruits!
Further your skills in only five days with a complete program; and the best of all? This program will be taught 100% Online, this means you will be able to interact with the chefs in real time, take notes, ask all the questions you may have and have fun! AND If your schedule does not allow you to take the live Class, don't worry! We will provide you the Class recordings for 5 days.