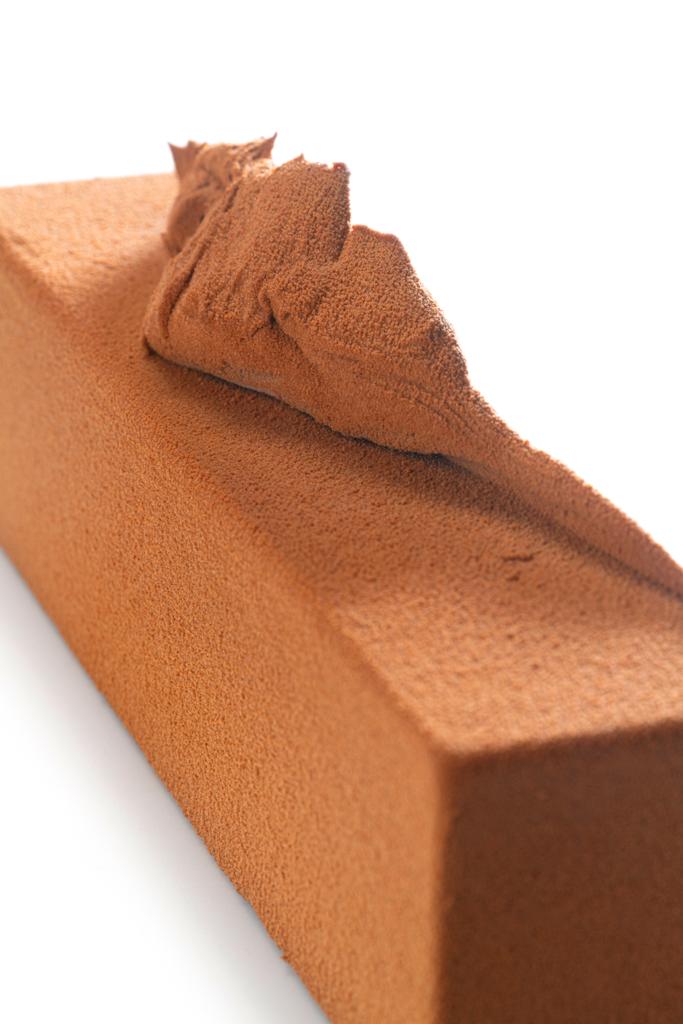 CATEGORY: On-Demand Class
Gluten Free Chocolate Cake by Ramon Morato
Course Overview
Leave it to Chef Ramón Morató and he will always find a new way to make the most tempting sweets. 
This time, we have the great joy of bringing you his gluten free cake: a piece that makes us wonder why we don't add passion fruit and citrus to our chocolate cakes more often! Layers of gluten free chocolate sponge are topped in this beautiful recipe with a kumquat and passion fruit confit. 
Every piece is decorated with chocolate ganache and sprayed to velvety perfection: smooth-looking and undoubtedly delicious.