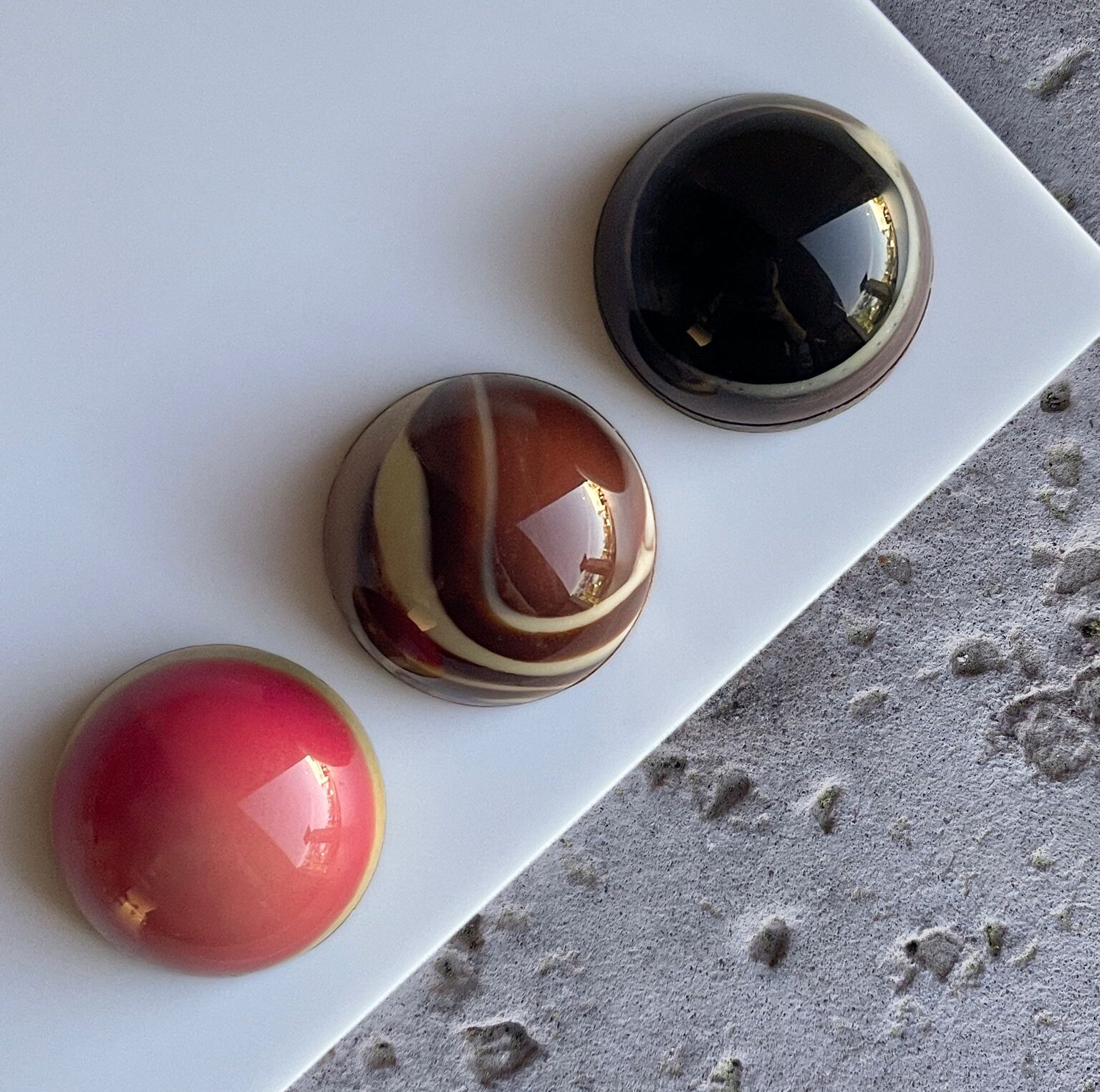 CATEGORY: On-Demand Class
Glossy Bonbons – Bonbons Brilhantes | On-Demand Class
Course Overview
Olá! We're the bearers of great news for all our Portuguese speaking friends. Chef Melissa will be teaching a class fully subtitled in Portuguese and what better way to celebrate this than by imparting her signature course: Glossy Bonbons!
This Online course is designed to give you insightful, generous, and always creative input. Learn all about deconstructing bonbons to get an in-depth look to each of its components and make exceptional pieces regardless of where you are.
Thin shells, cocoa butter content, fat and water-based fillings, decoration colors. All this will be covered in the class as you learn to make filling recipes of all kinds. We're talking plant-based and traditional ganaches, marshmallows, pâte de fruits, giandujas, pralinés… A rich but also highly practical collection to unleash your passion.
We also know that getting the perfect gloss, decoration, and color for your bonbons is a critical aspect that can set them apart and captivate others! Learn everything Chef Melissa has perfected over the years in terms of decoration techniques, cocoa butter content, and the use of all-natural vs. regular colors to create bonbons as glossy and enticing as hers that you can give your own spin to.
Insightful techniques and passion; two essential components you will find in this class to give wings to your creations!