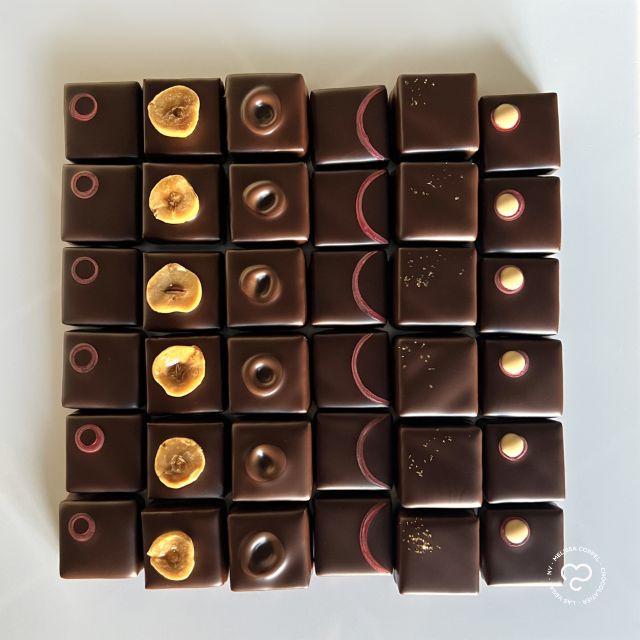 CATEGORY: On-Demand Class
Enrobing Techniques-OD
Course Overview
Join Chef Melissa as she guides you through 11 essential tips for perfecting the enrobing process in this two-part class. You'll gain valuable insights and techniques to ensure your creations are flawless every time. If you're still wondering whether or not to pre-crystallize your fat-based fillings and ganaches before enrobing, or if you have no idea what a top or bottom "Chablon" is for, she'll cover those topics as well!
Then, in the second half of this class, Chef Melissa will show you the settings of her enrobing machine depending on the product she is enrobing and point out some of the problems you may run into when using the enrober. You can also expect some of the production-friendly decoration techniques she likes to use on her enrobed bonbons.
This class is for anyone who bought an enrobing machine and thought it would magically solve all their problems but can't seem to get a great final product. This class offers a clear and concise approach for those eternally looking for that perfectly squared, sharply cut, shiny molded bonbon!