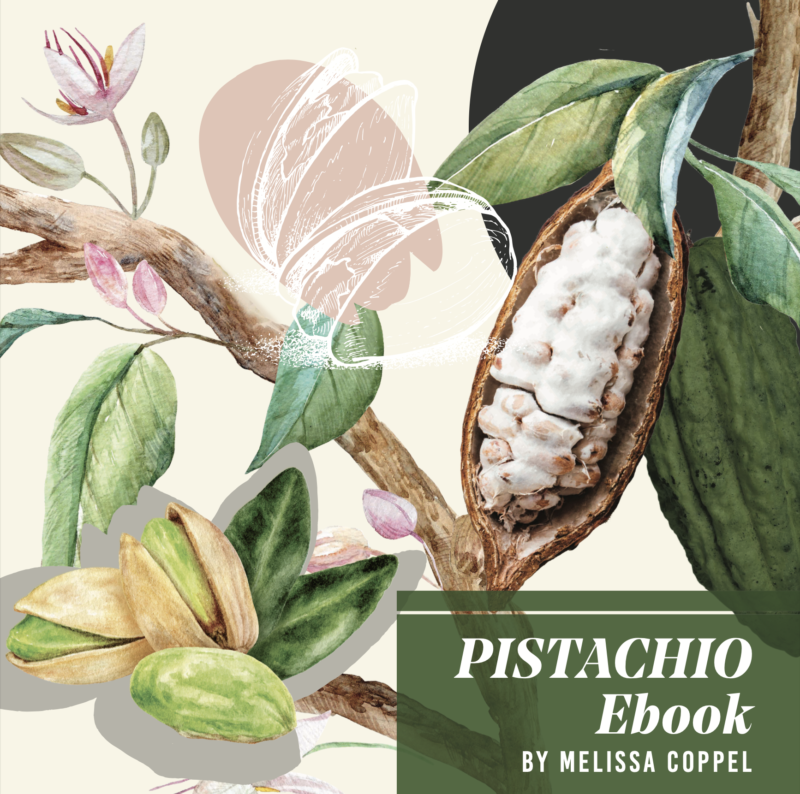 CATEGORY: On-Demand Class
EBook | Pistachio Ganaches Recipes by Melissa Coppel
Course Overview
Some ingredients… we just can't resist coming back to. 
Chef Melissa wanted to celebrate the flavors that have inspired and defined her creations by releasing a series of handbooks made to come along with you in your own creative journey. 
 On this first handbook, Chef Melissa shares the many possibilities behind the "green gold" of Sicily and Iran -pistachios- with a fantastic array of recipes suited for all your needs: long shelf life, vegan, chocolate-less…
Showcasing pistachio's fascinating source of texture, flavor, and color; this book is made to bring out the best in your work and give you all the tools to turn this regal Asian nut into enticing pieces made to be celebrated!