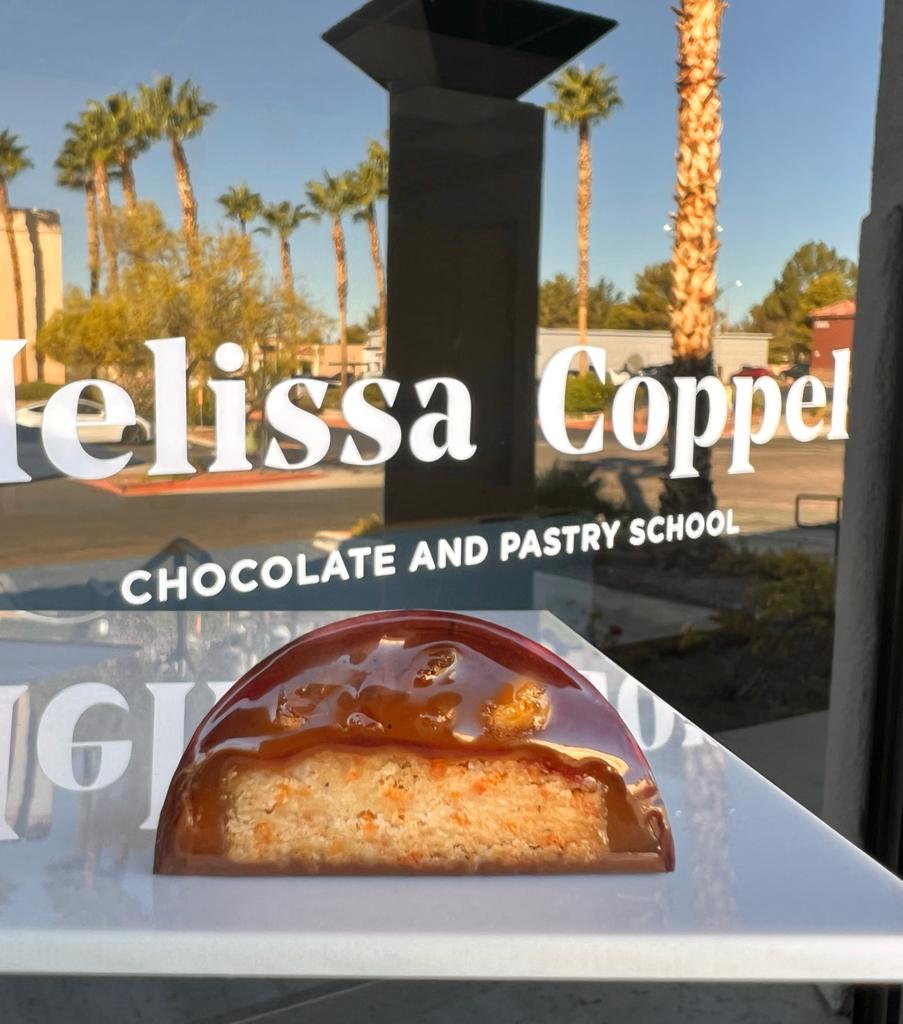 CATEGORY: On-Demand Class
Creativity Class by Melissa Coppel
Course Overview
Have you ever wondered what it takes to come up with fun, creative, and bold recipes? What it takes to ground your vision and take a step back when necessary to create something that's a bit edgy, but that never forgets that flavor and texture always come first? Then this Class is for you! 
Here, Chef Melissa will share her personal notes as she dissects the thought-process behind three of her newest recipes: a Cherry Cheesecake, an Espresso & Croissant, and an Apple & Cheddar Pie Dessert Bars -or larger format bonbons, if you wish. From trial and error to her inspiration behind these striking pieces, this class is an invitation, an inquiry, to take a look at what inspires you, what you love to eat, what surrounds you…so you can create   new chocolate pieces without fear, but always with awareness! 
In this class you will also learn how to spray and make the most beautiful chocolate shells, making it a personal, practical, and knowledgeable experience. We know you will simply love it!