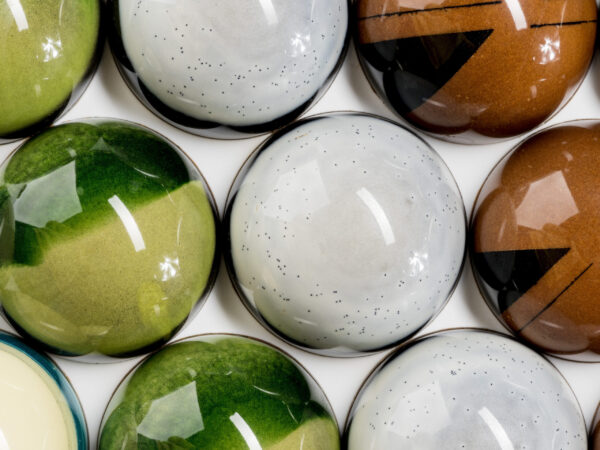 CATEGORY: Online Live Class
Colorful Spraying Techniques
Course Overview
An Online | Live Class where Chef Melissa will share with you her expertise on a topic that has taken her almost 10 years to perfect. A program designed for students searching for new ideas to refresh their collections with beautiful, colorful and glossy cacao butter designs. 
In this two intense days Class you will learn all the tricks and techniques to take your skills to a whole new level.
15 different colorful designs using tape, stencils, sponges, brushes and a spray gun will be made during the Class.