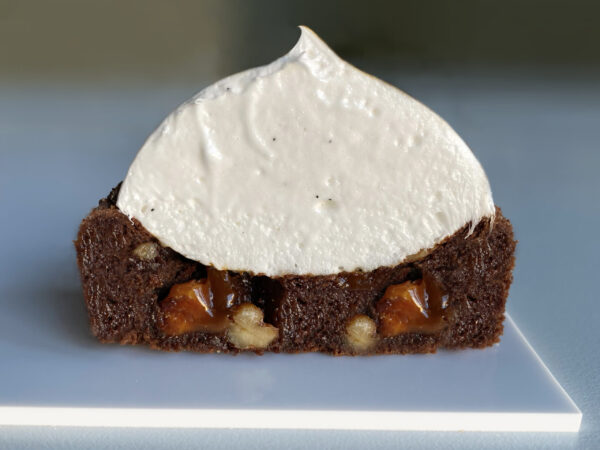 CATEGORY: On-Demand Class
OD | American Style Cookies: The Perfect Cookie.
Course Overview
American style cookies could be described as the perfect cookie: soft and chewy in the center, with just the right amount of crunch around the edges.
They become an obsession to whoever has ever try to make them; simply because  getting them just right is not as easy as it seems. It all goes down to the perfect formulation of the cookie dough. Chef Andres Lara will unfold the mystery and will explain everything about the interaction between ingredients, the right method to make them and the perfect internal temperature you need to cook them at. After all the bases are done, he will take them to another level loading them with indulgent elements like chewy caramel cubes, fluffy marshmallow and everything in between.
S'mores Cookie: Chewy Chocolate Cookie loaded with Caramel Cubes and Fluffly Vanilla Marshmallow torched à la minute.
Brown Butter Blondie / Cookie Bar: 70% Ocoa Couverture and Maldon Salt Flakes
Ultimate Chocolate Chip Cookie: Chewy Vanilla Cookie with 75% Tanzanie Chocolate
Hazelnut and Milk Chocolate Cookie with Gianduja and Caramalized Cacao Nibs